When I was on vacation in Hungary this summer, I spotted this yellow Mitsubishi Eclipse. It was parked outside a circus tent and the circus' main attraction was the Transformers Bumblebee. So was Bumblebee originally a Mitsubishi Eclipse?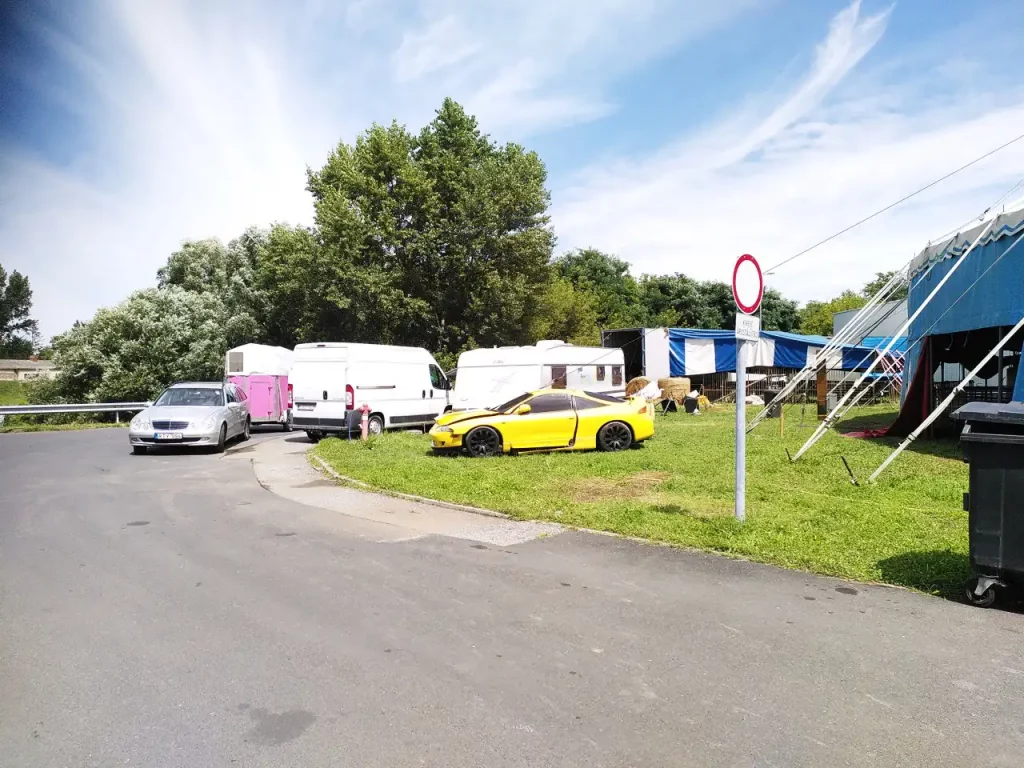 No, because Bumblebee was originally a 1967 VW Beetle in the 1980s cartoon series! Then in the Transformers 2007 film, Bumblebee was introduced as a 1976 Chevrolet Camaro. For the purists this was unacceptable, but this was fixed in the 2018 Bumblebee movie by having Bumblebee modified from a 1967 WV Beetle to a 1976 Camaro at the end of the movie. Anyway, I digress…
If you pay close attention, you probably have noticed this Bumblebee Mitsubishi Eclipse actually has a Chevy logo on its nose! A Chevy Eclipse? And we thought there were ties between Mitsubishi and the Chrysler corporation, boy we were wrong!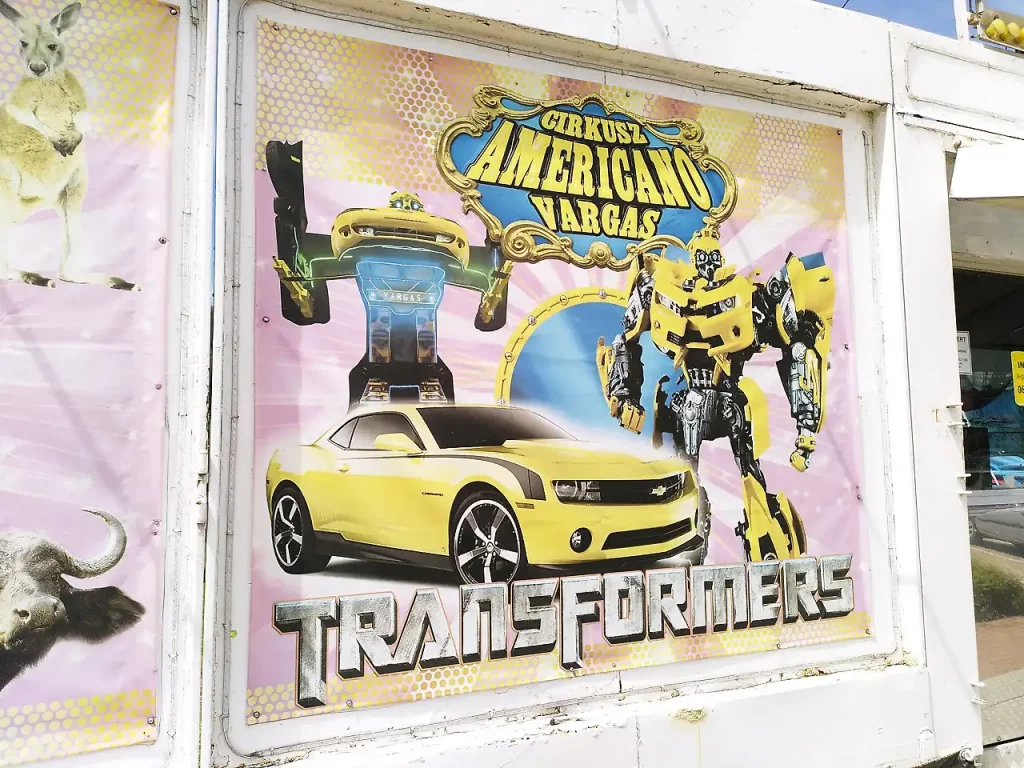 Now imagine your parents promising you to go to the circus and see the Transformers. Now imagine standing in line for the ticket booth and seeing this poster. An American circus with true American Muscle V8 power! Now keep that picture in mind…as I found an actual clip of the car transforming!
Now imagine you see this Fast And The Furious car driving onto the stage. That's not an American muscle car! That's a little Japanese four-banger built in America! I would feel cheated! I would feel utterly disappointed! And I was so happy my 6-year-old daughter isn't interested in Transformers!