Are you able to count all these Nissan Leopards present at the Customer Appreciation Day 2012 by Leopard specialist Car Shop Friend?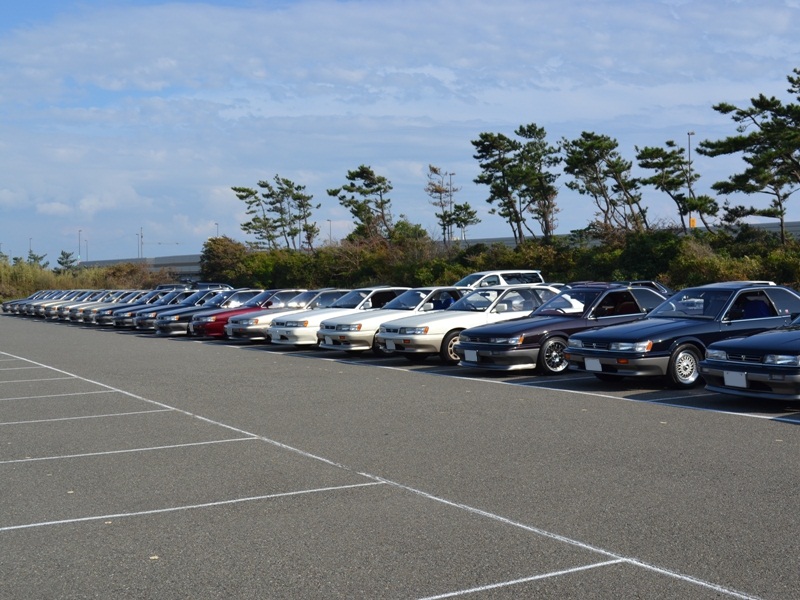 To make it a bit easier, here is another photo taken from the rear of that whole lineup: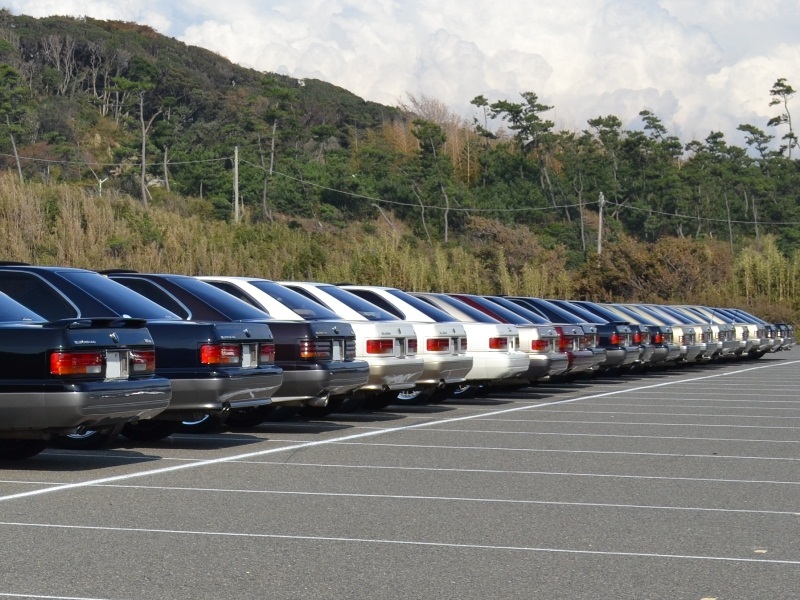 Now to make it a bit harder, how many of them are zenki and how many are kouki?
The answers:
21 Leopard F31s, 12 zenki, 9 kouki
You can find Car Shop Friend in Hiratsuka City, Kanagawa Prefecture. Original photos are found here.