The Honda Ballade was a loaded subject between Honda and Rover. Honda helped out British Leyland in the early 1980s by allowing BL to build the Honda Ballade locally and sell it as the Triumph Acclaim. When the second generation was due in 1983, the Ballade was redesigned and based upon the same platform as the third generation Honda Civic. However, the rebadged version wasn't an Acclaim. It now was sold as the Rover 200.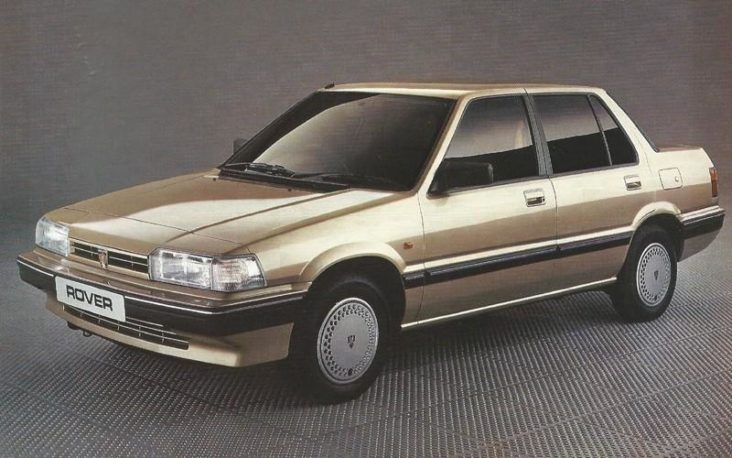 How the Triumph Acclaim became the Rover 200
Even though the Triumph Acclaim was a 100% copy of the Ballade, the Rover 200 had to feature a true Rover design. The Acclaim already killed any credibility Triumph had, so BL wasn't going to make the same error twice. The Rover 200 was given a Rover-esque front end with more upright and square headlights. As it was a Rover, it was supposed to be more upmarket than the Austin Maestro and Montego models. But you can't fool anyone with a rebadged Honda, right? Well, tell that to Hyacinth Bucket in Keeping up Appearances!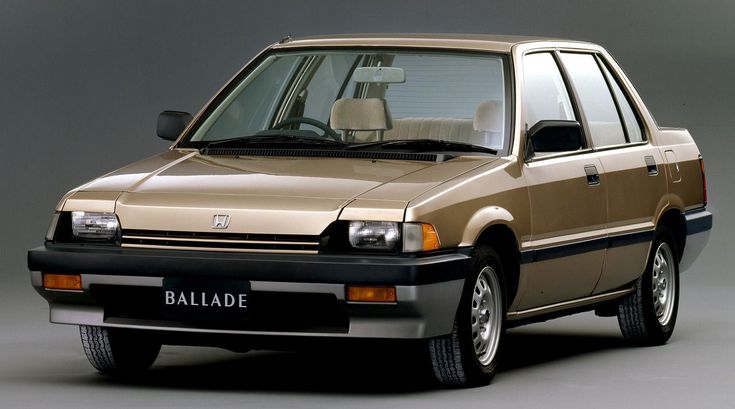 Honda Ballade or Civic sedan?
Anyway, today we're talking second generation Ballades and not Rover 200s. For me it was strange to encounter a third generation Honda Civic sedan (Ballade) in Hungary. There was an agreement between BL and Honda where Honda wouldn't sell the Ballade in areas where Rover was active. So most of the western European countries got the Rover 200 and not the Honda Civic sedan. I must admit that the Honda Civic I encountered in Hungary wasn't that interesting as it just featured the standard Honda Civic frontend. Later I found out it was actually the facelifted version of the Ballade. Anyway, still boring!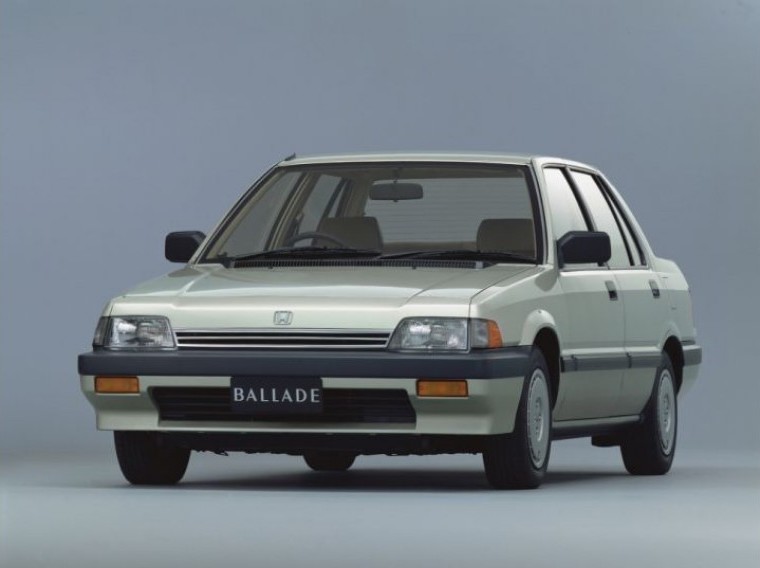 Japanese Honda Ballade advertisement
But then I encountered this Japanese second generation Honda Ballade commercial:
As you can see, this Honda Ballade is way more interesting! It features the Japanese/US Honda CRX popup headlight brows!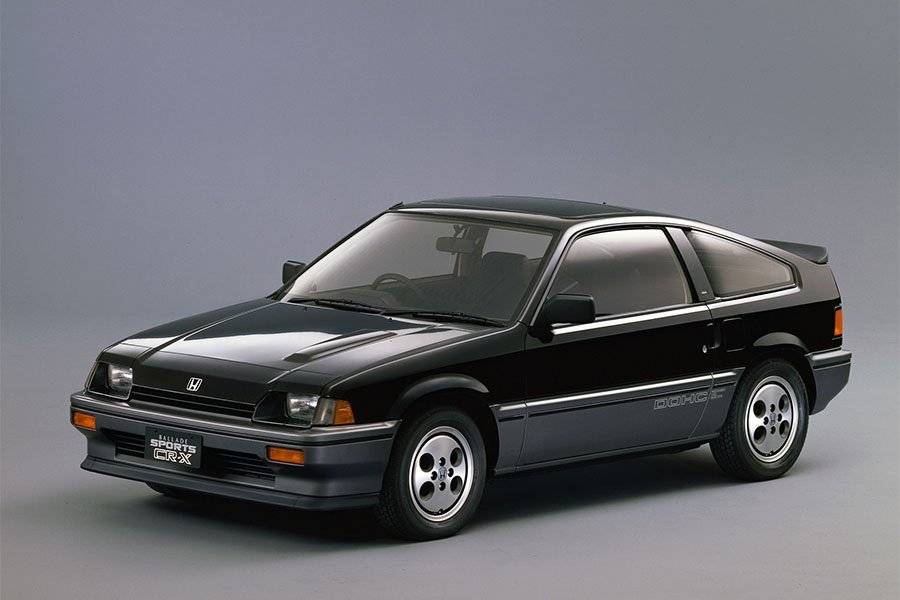 In addition to that it also has an ultra big trukk. That's not a misspelling from my side! They probably meant a big trunk, emphasizing it looks like a four door CRX.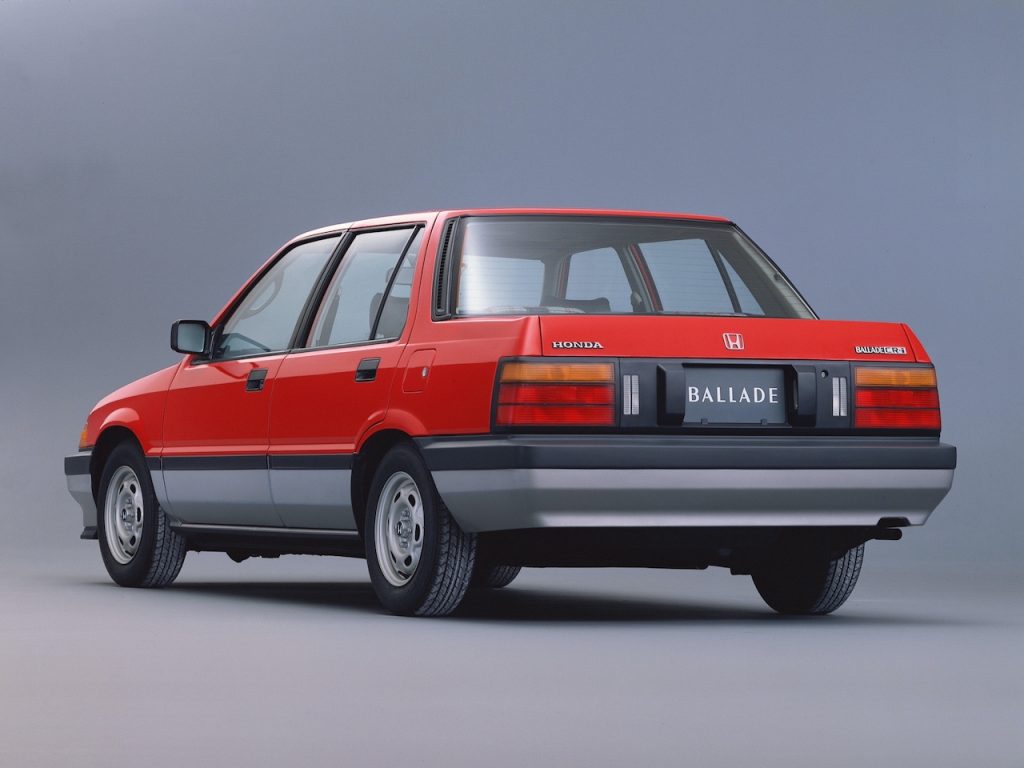 Is that a ballad or Ballade?
There is a few more interesting things about this Ballade ad. First of all, the music isn't a ballade but rather more a ballad. Even though there is only one e difference between the two, the ballad is a narrative slow song while the ballade is an instrumental piece that recalls a popular and/or heroic narrative.
Why are they dancing?
Secondly, the dances they perform are the tango and the twist. Both of them don't match the music of the video either. What was Honda thinking here? Ballad, ballade, dancing? Let's tango! Or twist! And why are they dancing in the first place?
Driverless Ballade
Thirdly, the Ballade seems to pass by in the background without a driver. I don't think this is a nod towards Knight Rider. Then why did they choose to roll the Ballade without a driver? Was this foreboding autonomous driving level 4 and 5? The Ballade might have been far ahead of its time, but surely not this far!
I hope this gives you some insights in why I thought this little Honda Ballade ad was interesting and I just had to share it with you!