I spotted this Toyota Chaser JZX100 Tourer V a few blocks down the road of my daughter's new school. On the second day I brought her to school it was parked on one of the main roads and then the week after I found it parked in this smaller road.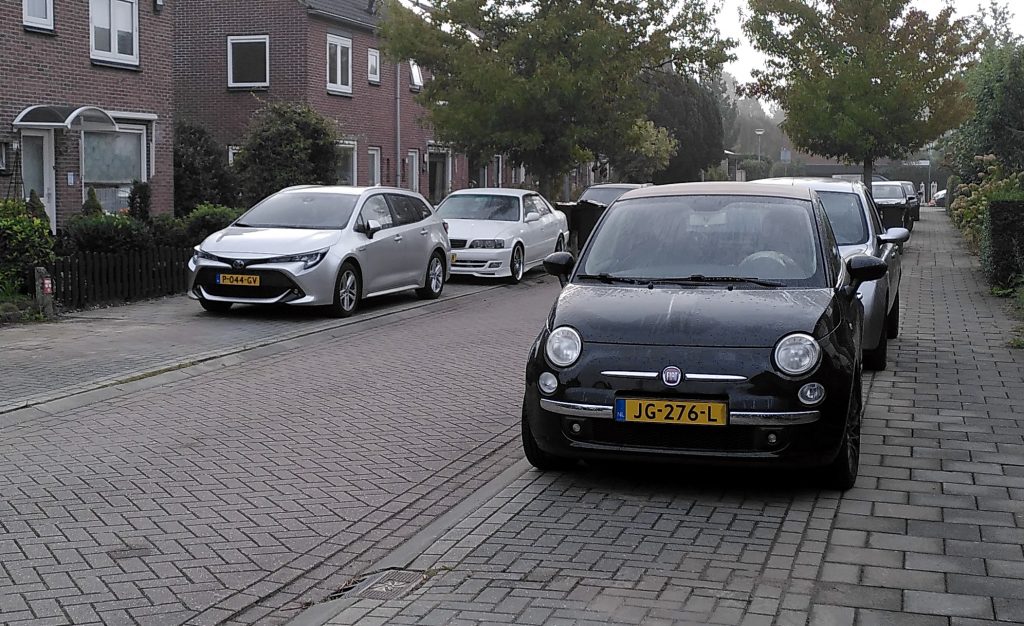 The Tourer V trim level should already explain that this car is powered by a 1JZ with a turbo. This means it's top of the line of the Chaser X100 family!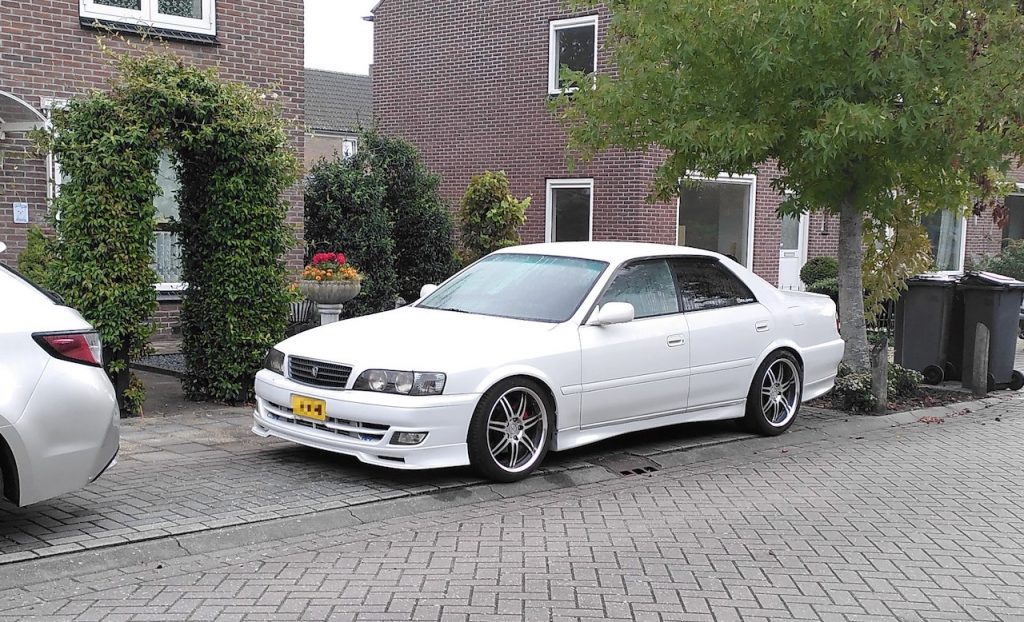 The rims appear to be 7-spoke aftermarket items and I have to admit I don't immediately recognize them. However, I'm sure someone in the comments will.
The front spoiler, side skirts and rear skirts are all part of the dealer options as you can see below: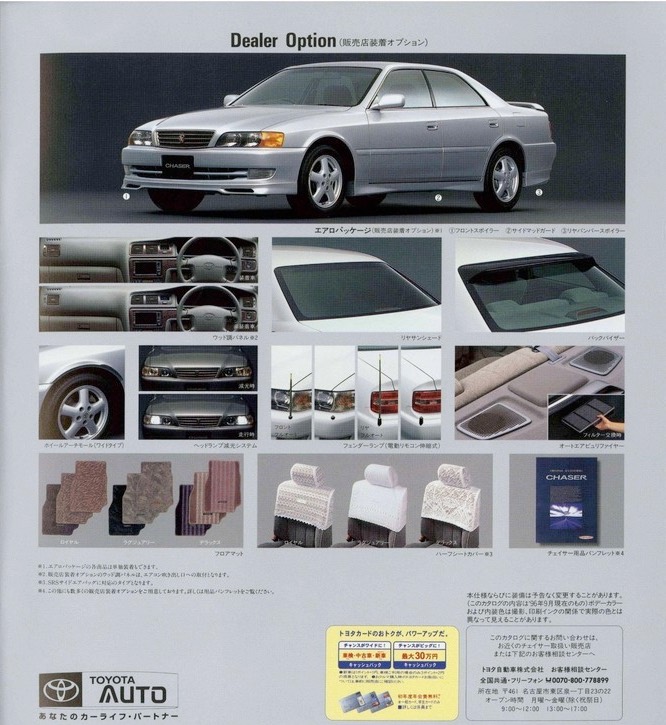 And also the rear spoiler on the top of the rear window is part of the dealer options: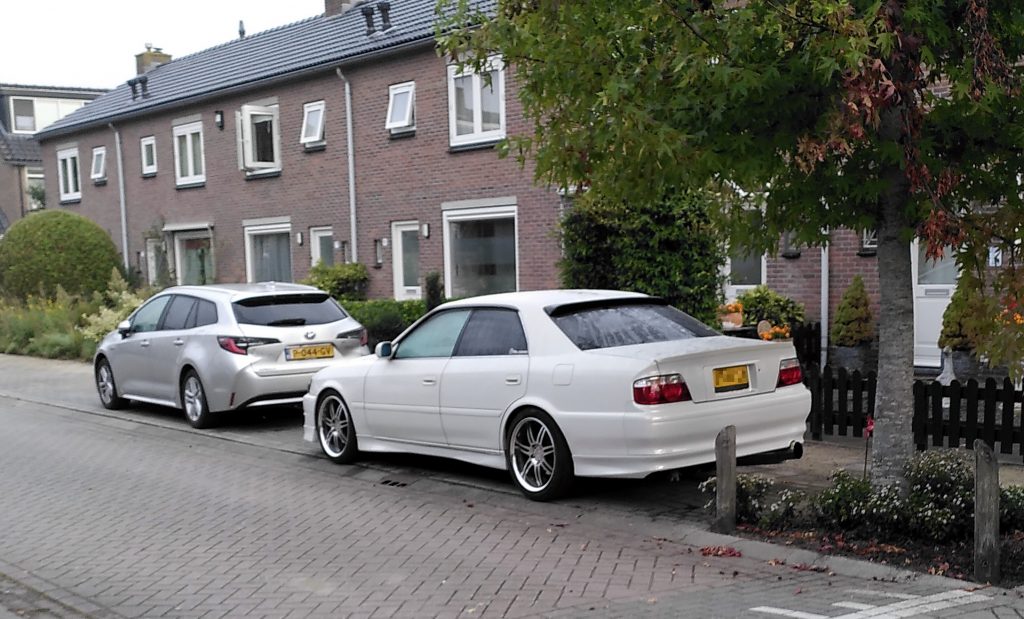 The rear trunk/bootlid spoiler is not the same as the one found in the 1996 brochure. However, this Chaser JZX100 was sold in 1999 and it could be that the rear spoiler changed over the years when it was sold.
The big canon tailpipe must make a nice deep growl and I would love to hear/see this car drive in person! If you want, you can follow the owner on Instagram under his name @the_sjeeser. That name is actually a pun in Dutch as "sjeezen" means driving real hard!