Welcome to another Down on the Street video!
Mazda MX5 NB
Today's car spot is a Mazda MX5 NB with a very interesting body kit. I found it parked on the market square in my home town in front of the cinema. From a far distance I spotted the little MX5 and the closer I got the more interesting it became. I noticed the twin exhaust pipes and the wide flared fenders and decided it was definitely worth making a video of this car.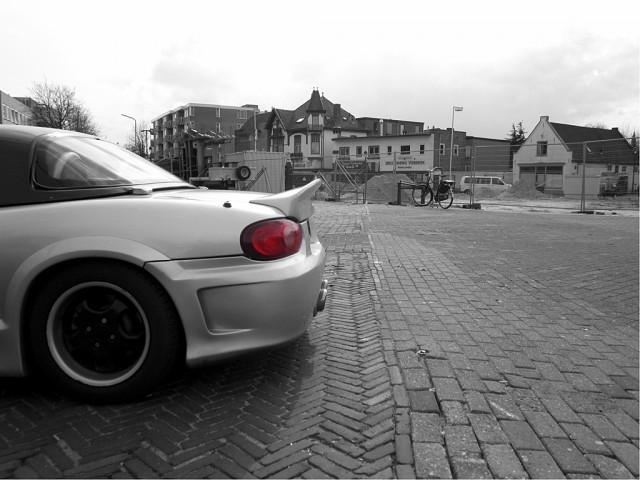 I.L. Motorsport bodykit
It took me a while to find the manufacturer of the bodykit and I only managed to find this picture of it. The bodykit has been developed by I.L. Motorsport in Germany somewhere in 2003 and thirteen years later there is nothing more I can find out about it.
Sex Spec Styling
The styling of the bodykit has aged a bit and it leans against what Marty and Moog from Mighty Car Mods call sex spec styling.
Rocket Bunny Ducktail
The dished wheels make it look better than the original and the gigantic ducktail spoiler kind of take it more to the present Rocket Bunny era. Of course the bodykit hasn't been riveted on the Mazda MX5 NB's body like you are used to with the Rocket Bunny kits, but still it is quite different than that 00s style GT spoilers.
Let me know what you think of it in the comments below!