The sight of a rust Mazda Cosmo 110S is a sad sight, but seeing a pair rust together is even sadder: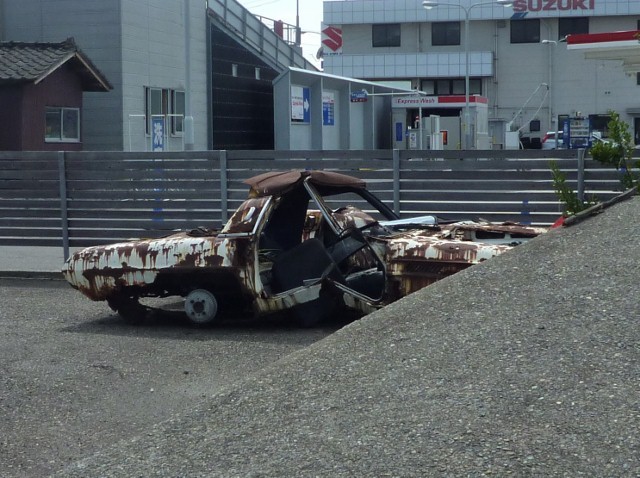 The better looking one of the pair appears to be the short wheelbase L10A.
The other one seems to be similar in length but I can't tell for sure if it also is another early type or if it is the more common series II: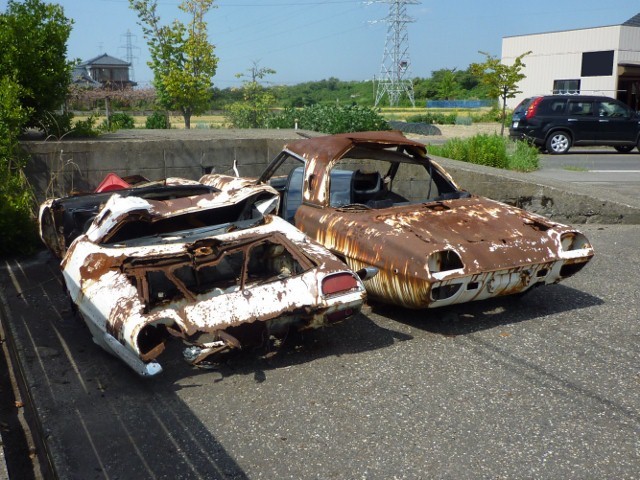 On the second one the roof has collapsed and the first one seems to be the victim of some sort of explosion. Both cars appear to be beyond repair and it really is a sad sight to see two Mazda Cosmo 110S rusting away.
Via Kariagekun>