JDM Trivia number 10: Japanese Car Family Album Treasures
As it is the tenth trivia I wanted to do a bit more light weight subject and not dive into the nerdy anorak topics like sidewipers or hachi roku panda paint schemes. Today will be about the photos you see in the background and I call them family album treasures. These photos could be sourced from anyones family album and that's why I named them this way.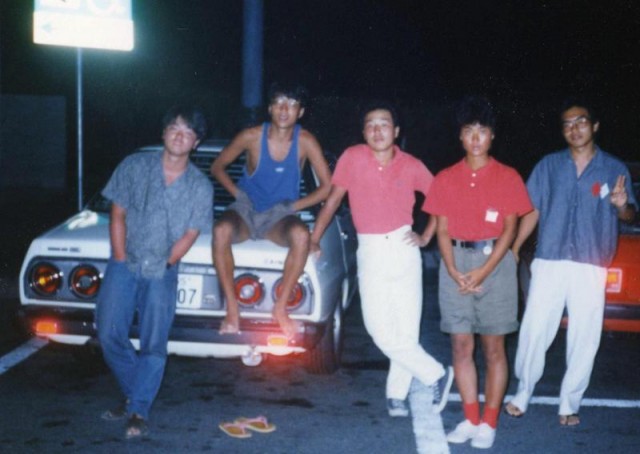 Japanese car and person
These photos have two things in common: in the photo there is at least one Japanese car and person on it. There could be multiple cars, multiple people, or even whole families! And all of them are proud owners of their cars and like to pose in front of it. Or maybe next to it? Or maybe sitting inside the car? Or maybe sitting on its roof? Or maybe even posing like a hunter after you shot your R32 GTS-t into the guardrail?

Enjoy these two minutes of Family Album Treasures!
Teaser for next time: I found this bizarre device! what is it and on what car has this been mounted?