It has been a bit quit here lately, but I'm back from my vacation to Hungary! Like every year I make photos of all interesting (Japanese) cars I see and like every year I also visited my parents in law. Opposite of their apartment someone owns the illest Honda Civic EF that I covered two years ago and this year there was some progress on the Civic: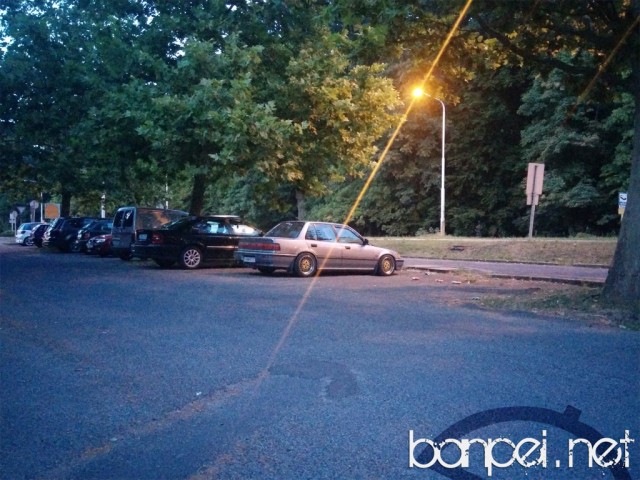 Sorry for the grainy photos, but when we visited them it was already past 9 in the evening which means in an Hungarian summer it will be dark. So I had to keep my hand steady and shoot the photos because this was the only time I could take them and there was no other chance…
Anyway, the Honda Civic EF has been fitted with some really fancy rims that look like Enkei mesh rims: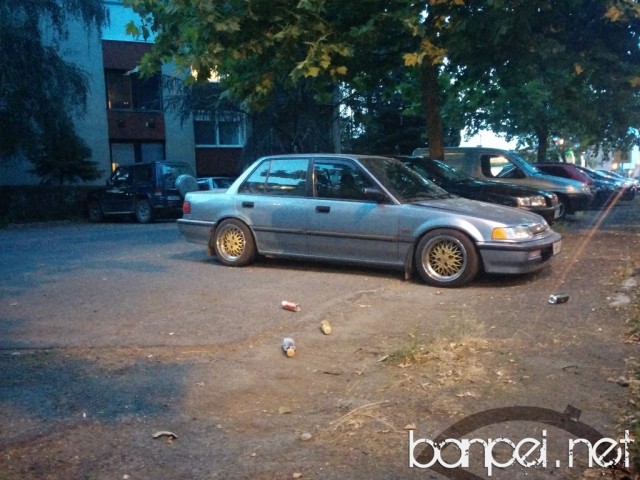 The car looks a million times better than last time even though the only thing that had changed were the rims. I love it!
There will be more coverage from Hungary but unfortunately the best one (a Honda Prelude Mk4 with fake AMG rims) turned out to be a blurry photo which I can't share. But there will be more soon!