Remember this Honda Prelude mk5 I shared two months ago?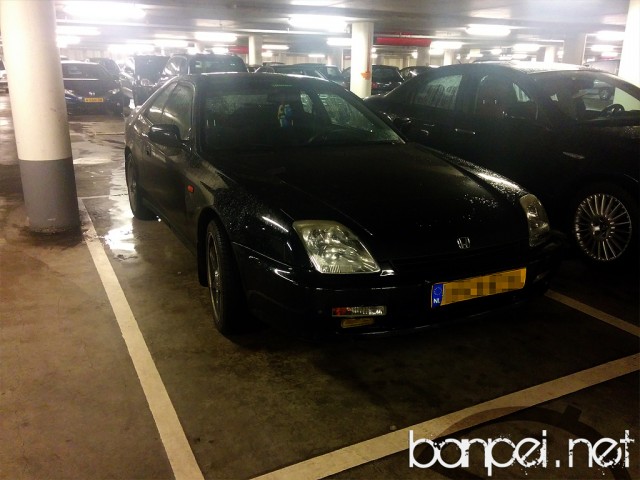 Back then I stated that it must be owned by someone who appreciates JDM.
Well I spotted it again this morning during my daily bike ride to work: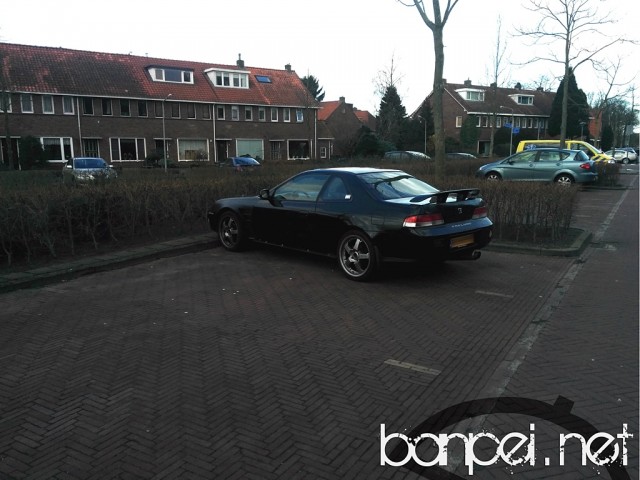 And it looks a bit different as the owner updated the Prelude to a new level!
As you can see a bit closer up the front fenders have been swapped for a set of vented FRP fenders: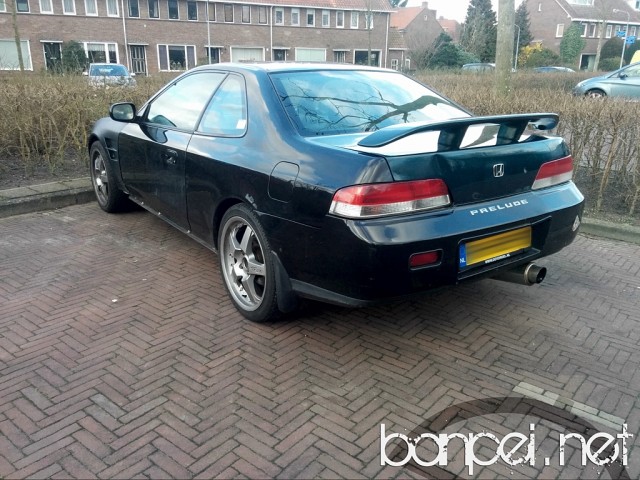 Above a nasty (parking?) dent a spoiler has been added to the bootlid.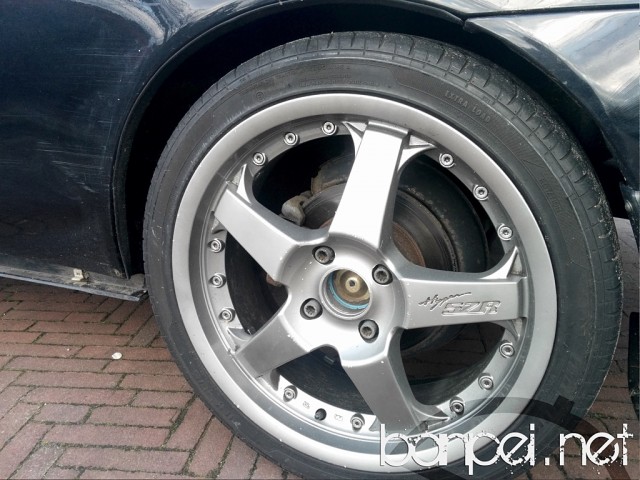 Also the Drag Wheels rims have been swapped for a proper set of JDM shoes!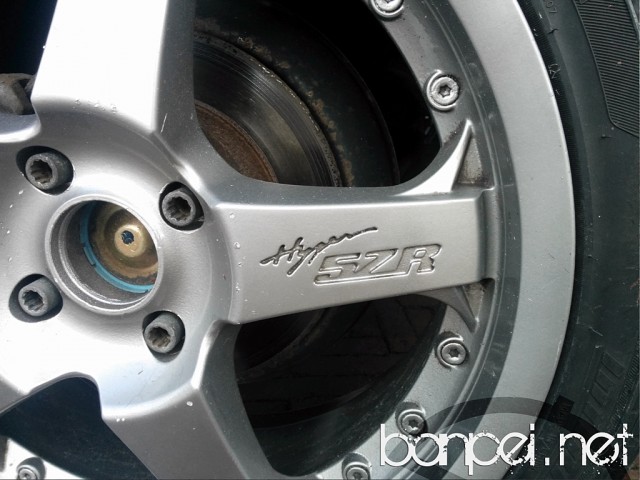 Yes: original 5zigen Hyper 5zr rims! I have no idea what size they are (18 inch?) as both photos did not cover the tire size. I foolishly thought the quick snapshot would cover that but it didn't. So next time I'll all the tiresize to the checklist. 😉
Now the last (blurry) photo was a bit awkward because as you can see the backrest of the driver seat is not visible: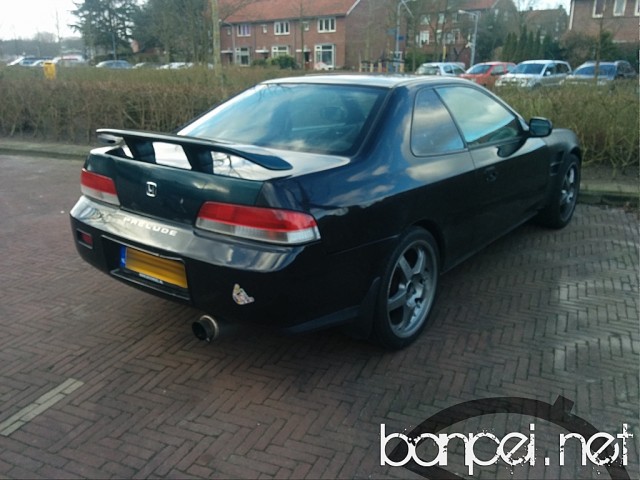 By the time I took this photo I realized that something was odd: the backrest reclined, some blankets covering the driver seat and the car parked in a rushed way. Yes: someone was probably asleep in there!
I could have been wrong and assumed the wrong thing. I doubted for 10 seconds whether I should wake up the person inside but felt too awkward to do so and left as silently as possible the scene and biked to work.