Last week I bumped into this last generation Honda Prelude in an underground parking garage: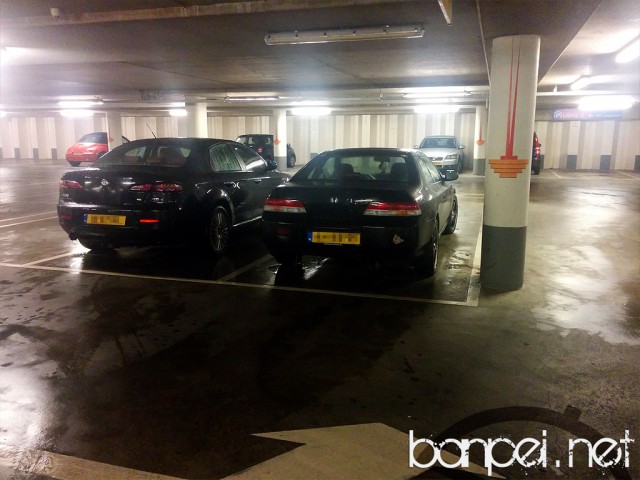 Sorry for the mediocre photo quality, but camera phones, dim light and fluorescent lamps are not a good combo.
The prelude was parked there shortly before I entered the parking garage as the car was still wet from the rain above ground.
This last generation Honda Prelude is disappearing from the streets rapidly: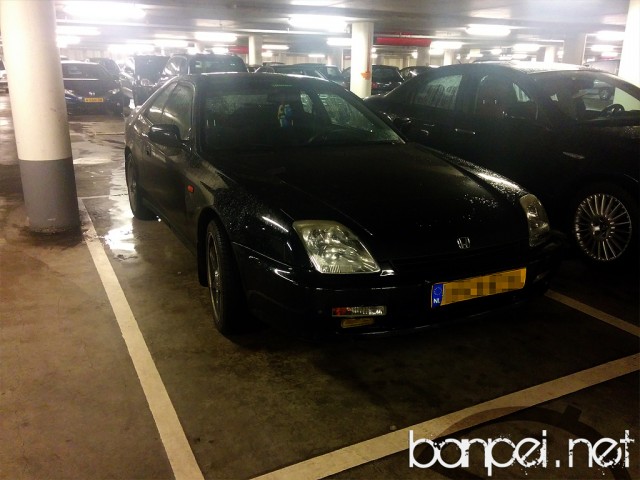 Most cars are currently salvaged for their H22A engines. The H22 engine is a 2.2 litre VTEC engine that only was offered in the performance models of the Prelude and Accord so they are (cheap) upgrades for many Civics: 197hp and 212 N·m offer a great performance boost over the standard Civic engine.
The rims on this Prelude seem to be Drag Wheels and I tried to look them up on their website: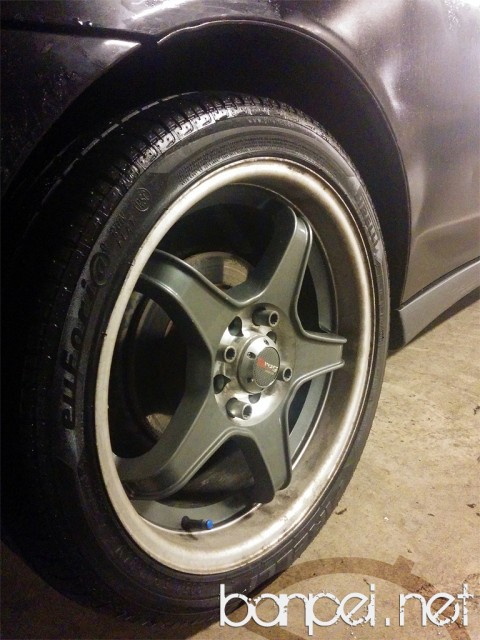 I'm not familiar with the Drag Wheels company, so correct me if I'm wrong, but the company seems to be a rim clone company. I wasn't able to find this design though. They look like the DM51 design, but then just a slight bit different.
At least this Prelude is owned by someone who appreciates JDM: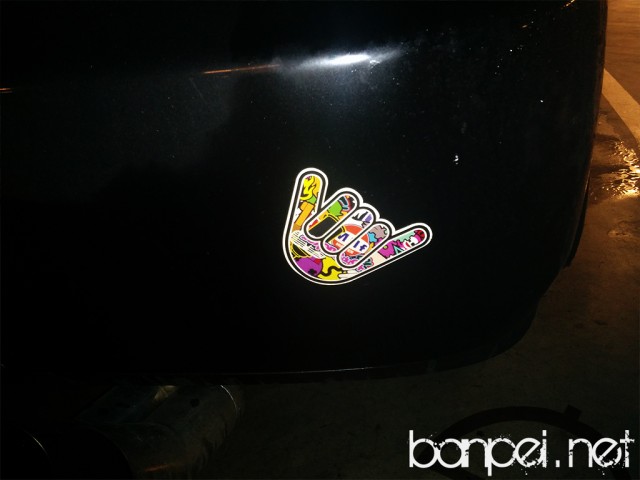 So let's hope the owner keeps the car as it is now. 😉