Finding an immaculate Toyota Carina TA61 GT like this is almost as good as eating a Magnum icecream: you have to make choices in life what's important and what's not…
This Carina GT was sold in december 1981 which makes it one of the earliest GT models of the Carina as the new A60 series only was for sale starting in September.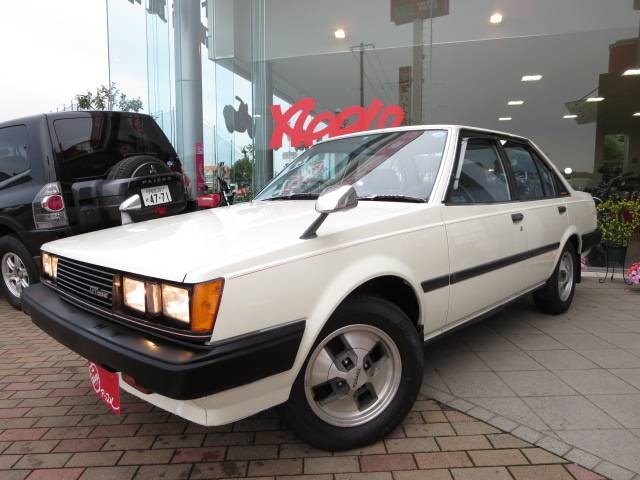 This well preserved 112000 kilometer example really breathes the 1981 era well: it has tweed seats, fender mounted mirrors and wind deflectors at the front.
It is almost immaculate: the plastic trim next to rear door is showing a bit of wear.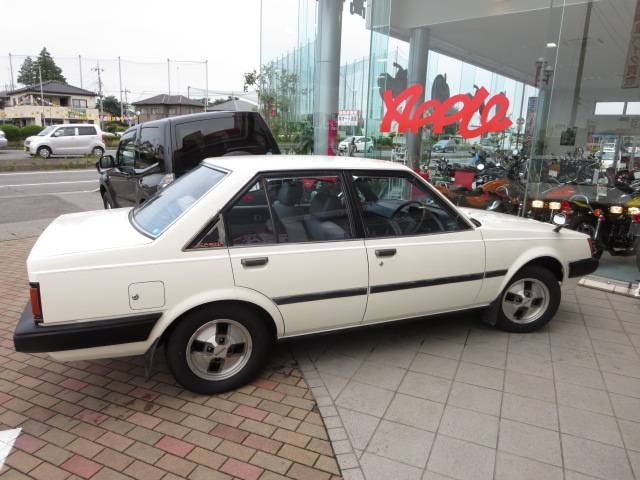 But nothing a simple spraycan of bumper-black can fix. 😉
Now the sweetest thing about this Toyota Carina TA61 GT is this: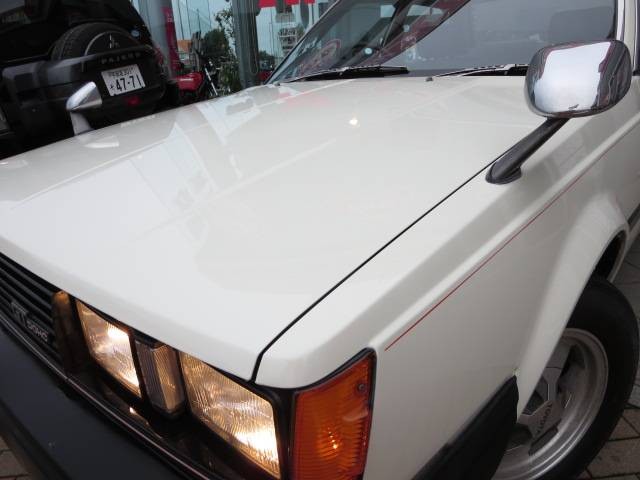 A thin pinstripe over the entire length of the car accenting the kink in the bodywork. Nice!
It couldn't be more 1981 than with the digital dashboard: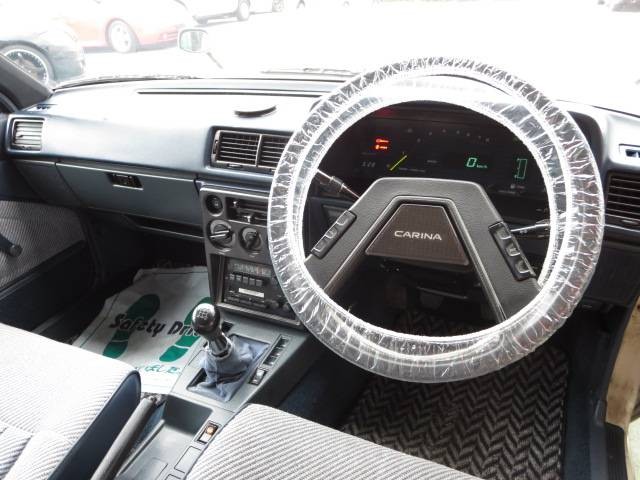 The interior: spotless and flawless!
The other options read: alloys (toyota pizza-cutters) and aircon.
Last but not least: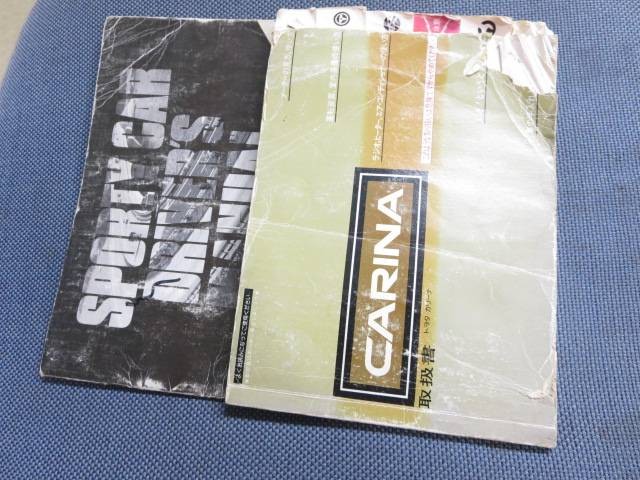 The Sporty Car Driver's Manual!
I can only imagine what that driver's manual advices. 😉
The car is for sale for the incredibly low sum of $4990 US Dollar (4420 euros) and can be yours if you want! You can find it here: Toyota Carina TA61 GT @ Goo-net.