This really is an Ebay treasure: a genuine Dutch registered Prince Skyline S50! Yet again I received this via Japanse Klassieker group on Facebook, Roland Verheijen posted it on their page:


I knew they have been sold in (small numbers) in the Netherlands but never had any hope one would turn up for sale once. Well, today one did turn up for sale and it really is a treasure!
Don't have high hopes for this one as the body is very rusty: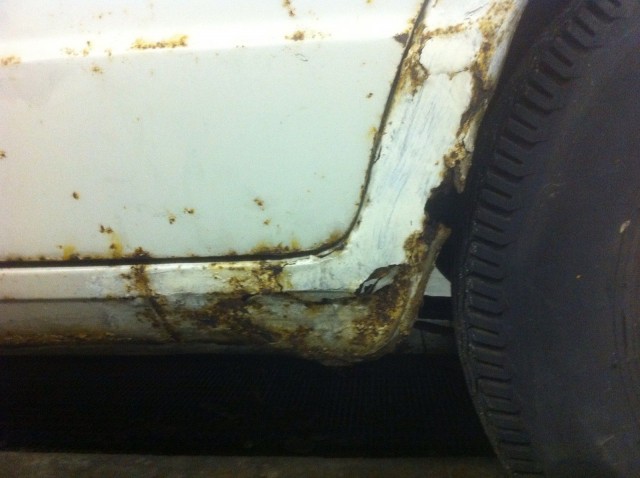 Even though there are Skyline badges on the car the official name in Europe was the PMC A150 as it featured a 1.5 litre G1 engine and a four speed floor change gearbox. G1 engine means it is the short nosed version and the G1 engine had an output of 73hp which is quite a lot for a 1.5 litre engine. The car is clearly pre-facelift so that makes it 1965 or earlier.
Keep in mind that this is a left hand drive car, so it is probably one out of a few left hand drive cars that still exists!
The auction reads:
Nissan Datsun Skyline Prince PMC A150 S50 1968 Auto heeft lang stil gestaan, restauratie nodig. Auto is compleet, incl. papieren.
So it is a complete car including papers, but it probably did not run for the past 30 years. It also hasn't been registered for a long time so it is absent in the Dutch license plate register.

Starting bid is 5000 euro, but I someone may even pay the buy-it-now-price of 8500 euros within the 5 days remaining of the auction. I really hope this car will find a good owner and be restored in full glory.
You can find the auction here: Prince Skyline S50