And now for something completely different: a man with a tape-recorder up his nose! a Toyota Carina TA63 drag racer at the Central Circuit: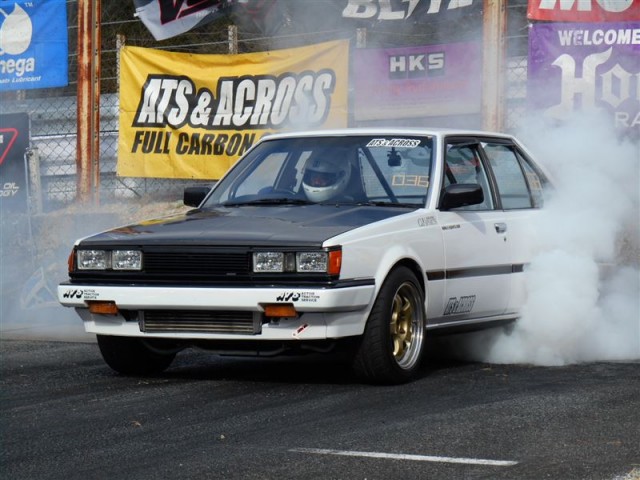 The twin spark single turbo 3T-GTEU has been swapped out in favor of, correct me if I'm wrong, a 2JZ-GTE with a big Trust Greddy T88-34D single turbo.
I have found two videos of this Carina doing runs at the JDDA-West 2013 drag event at the Central Circuit (Taka District, Hyōgo, Japan). The Carina became 7th in its class with 11.106 seconds on the quarter mile. Not the best time of the day and not the fasted on the quarter-mile you have seen before, but it is pretty decent if you think the McLaren MP4-12C is doing the quarter mile in 10.9 seconds.
The first video shows the Carina, its engine and a couple of runs and the second video shows two of those runs.
You can watch the videos below:


Direct link to videos: JDDA WEST 2013 Final Round TA63 CARINA and TA63 CARINA 2JZ T88 34D