Back in December 1987 the very first issue of Best Motoring video became available. The video was a monthly magazine containing not only car news and reviews but also extensive how-to's on subjects of mastering cornering or drifting. KaKo posted this video in four separate parts: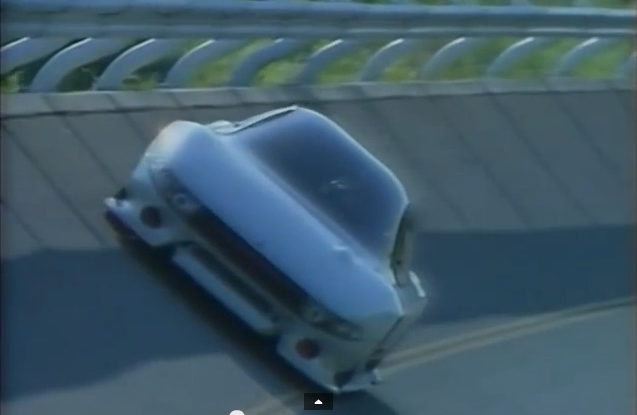 The first video covers the Nissan MID-4 II, Toyota FXV-Ⅱ and Mitsubishi HSR concept cars. Followed by a short video (in sepia) about the Tokyo Motor Show from the 50s till 80s including the 27th motorshow that just happened days before the release of the video. And last part of the first video covers an extensive test between various cars including the new (second generation) CR-X Si and the Nissan Skyline GTS-X R31.
Also note some of the advertisements are rather interesting: the Carrozzeria ad includes a Lancia Stratos Zero and is used to show how technologically advanced their sound system is. However the Zero prototype was shown at the Turin Motor Show in 1970. Was it that futuristic?
This video has been removed from Youtube
The second part continues with the extensive test, followed up by some drifts in the Nissan Skyline GTS-X R31, a comparison between the Skyline GTS-R R31 and the Bluebird SSS-R U12, followed by some luxury cars like the Cedric Y31, Crown S130, Luce Royal Classic mimicking a boat on the narrow Maze Circuit, a demonstration of the Mazda Luce's touch screen navigation system (very advanced in the late 80s!) and last but not least the Mazda RX7 convertible.
This video has been removed from Youtube
The third part continues with the RX7 convertible review, then a short documentary on racing driver Akihiko Nakayama and ends with a driving lesson by Motoharu Kurosawa on driving an automatic.
This video has been removed from Youtube
The fourth part continues with the driving lesson, then the introduction of the new Mitsubishi Cyborg (Colt) which happen to be one of my favorite cars ever (I'm biased as it was my first car) and the video finishes off with a Porsche 959 review. Actually it doesn't stop here as you will have to endure a lot of commercials before the end credits start.
It is clear this is the very first BMI video. They were really trying out to find a good format and it was quite a good start but perhaps a bit too much of everything. 😉