It has been a while since I posted a good crusty rustoseum! I found this Nissan Fairlady 280Z on a blog called GaGaGa who is actually a photographer of many things, including rusty cars: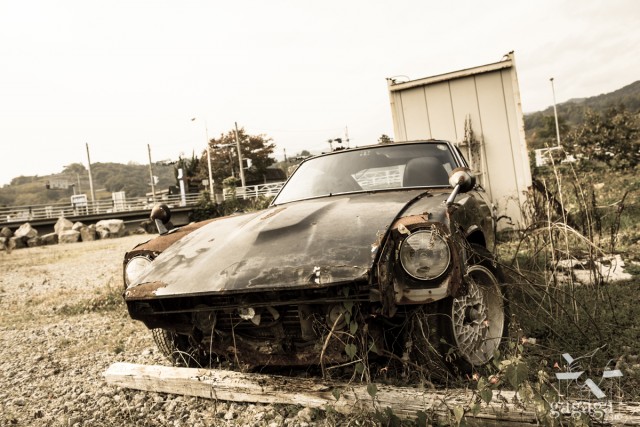 I must say he portrayed the Fairlady very well!
It is even more impressive seen from the rear: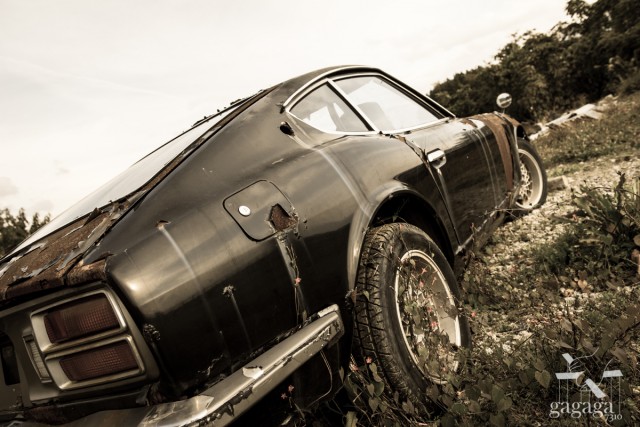 I really envy the Japanese (and people living in Japan) as rusty crumbling and deteriorating cars are very scarce where I live!
Found at GaGaGa