What are the chances of spotting a Toyota Corolla AE86 twice in one single day?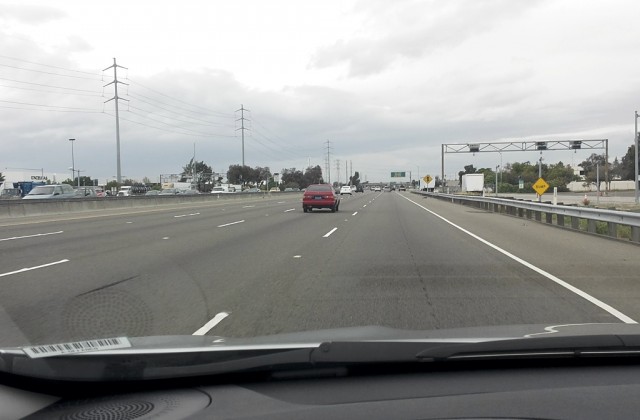 While enroute on the highway to Hasselgren Racing in Berkley I got passed by this Toyota Corolla AE86. The car is presumably a SR5 model and it had steel wheels mounted with the old Toyota T style center caps.
The car was in just as bad shape as the AE86 I posted yesterday that I spotted in the Walmart parkinglot after visiting Hasselgren. As this SR5 actually was still entirely original it had a more ghetto like look. It is also funny to see how unattractive a car can get after almost 30 years left in original factory trim.