Down on the Street: Red Nissan Silvia S12
Down on the Street: Red Nissan Silvia S12
It is always fun to spot a Japanese classic car down on the street, especially if it is a red 1986 Nissan Silvia S12 parked in some parking lot in the center of my hometown: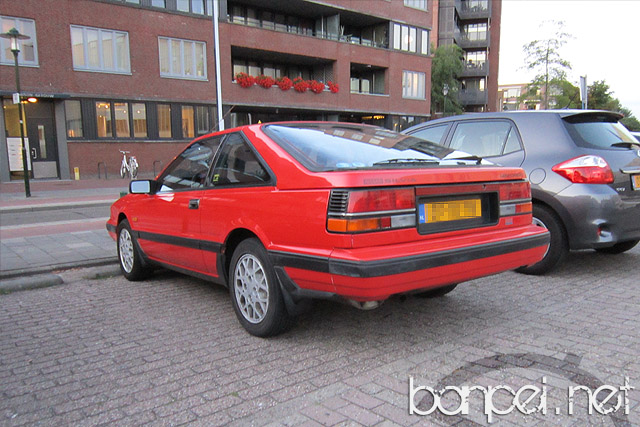 I stopped, parked my car and started shooting pictures with my phonecam, not knowing it was actually quite special…
Red cars fade easily and that is due to the red paint in general is not resisting sunlight as much as other paints. This red Silvia is very well preserved and maybe even garaged since a long time:


Only the black plastic on the bumpers seems to have faded.

Yes indeed: that's my Carina in the background! And if you look well enough you may recognize the same spot where I spotted a 240Z rally car.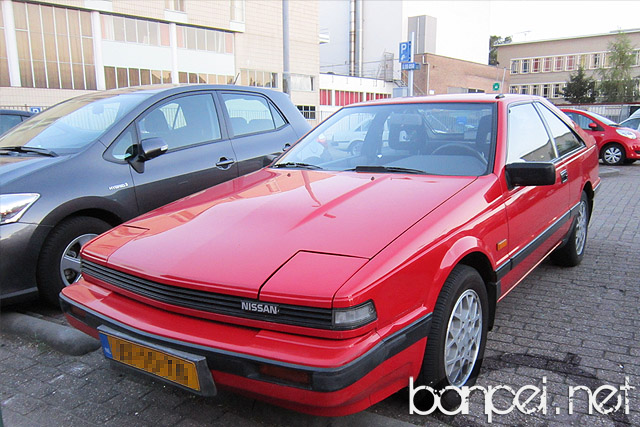 When I looked up the license plate two things were odd: first of all the car was first registered in the Netherlands in 1986 and the license plate is from 1991. Second of all the car has been registered on the same owner since 1991!
The first can be explained if the car left the country (export) and was later imported again. Maybe someone on the move abroad?
The second is more interesting: if the car was reimported by the same person as the one owning it now it could very well be the same person exporting it in the first place. So perhaps a single owner car? If anybody recognized this car, please get it touch with me!