A couple of weeks ago I already suggested people to attend this years HaCHiRoCK Festa, but looking at the pictures I kind of regret that now. I hope the ones attending did not get too soaked!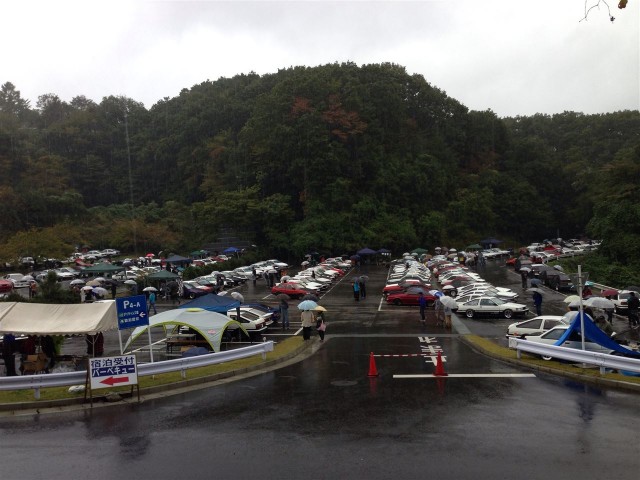 Yes it was raining cats and dogs!
For those unfamiliar with HaCHiRoCK!! Festa: it is an annually organised festival for hachi-roku (AE86) owners to attend. The reason why it is so popular is the number of cars: there is a limit of 250 cars maximum and in general they are sold out way before the festival starts. So if you are an AE86 enthusiast and going there will guarantee that you will have a good time!
For me it is always an issue going there as I simply do not live in Japan and unfortunately presenting stuff on conferences around my job does extend to Japan… So I'll just have to do with scraping Minkara and other Japanese resources for photos and videos.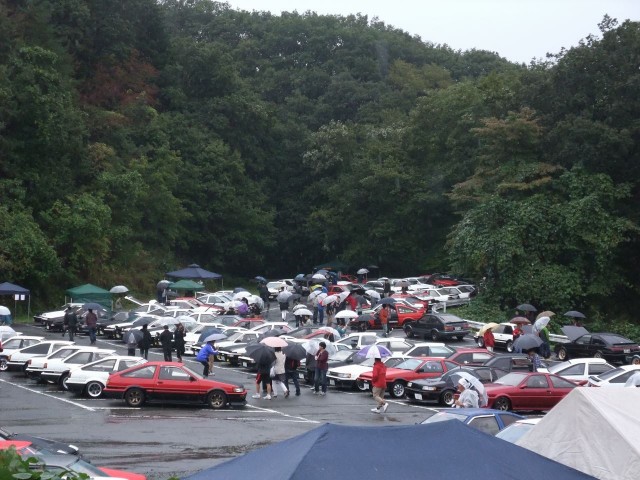 I'll post more interesting/weird/wet/ae86/levin/trueno/whateverdrawsmyattention pictures in the upcoming days!