How often do you encounter a rally car parked down on the street? I guess almost next to none. So how about encountering a Datsun 240Z rally car then?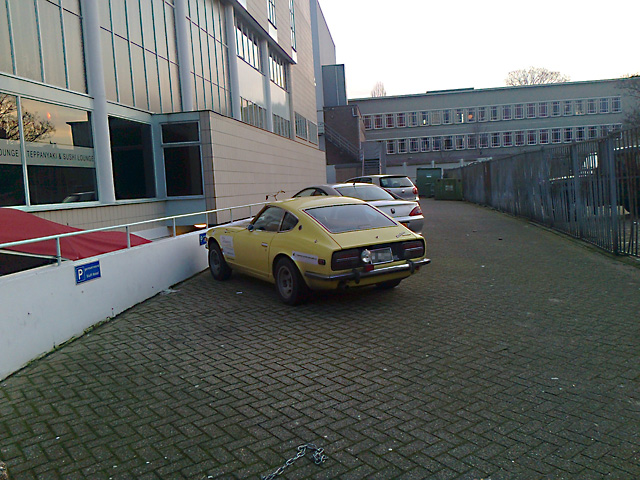 On my way home from doing groceries I spotted this 240Z immediately. It was parked next to the local Japanese teppanyaki restaurant, so I stopped by to take a couple of pictures. Unfortunately I only had my phone with me and to make things worse: it was the elcheapo one too. So these 640×480 pictures are the best I can offer… 🙁
Anyway, I got closer and noticed the 240Z was actually a rally car. Just look at the interior: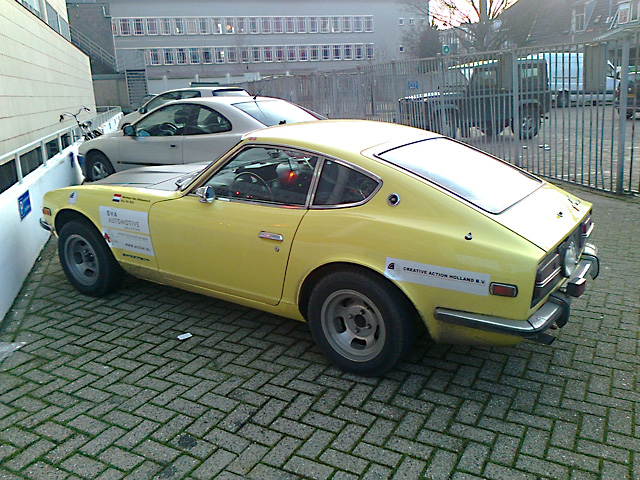 Equipment for timing and navigation and also the necessary stickers of the sponsors. The second sticker on the front fender actually was sponsored by the teppanyaki restaurant it was parked next to, so being there was no coincidence.
The 240Z was first registered in June 1971, but only imported into the Netherlands in 2003. No idea where from but it must have been a good country since I couldn't find a spec of rust on its original paint.
Too bad the picture quality of my phone is so bad I can't even make out the names of the drivers, so I'll drop by the restaurant later this week to see if I can track them down. 😉