Part fourtythree of the Japanese Rustoseums already? It really is going fast this way…


This Toyota Soarer GZ10 is slowly sinking away into the grass of the farmland. Or is it the other way around: the grass is slowly soaring above the Soarer?
And a small tree is growing besides the back of the car: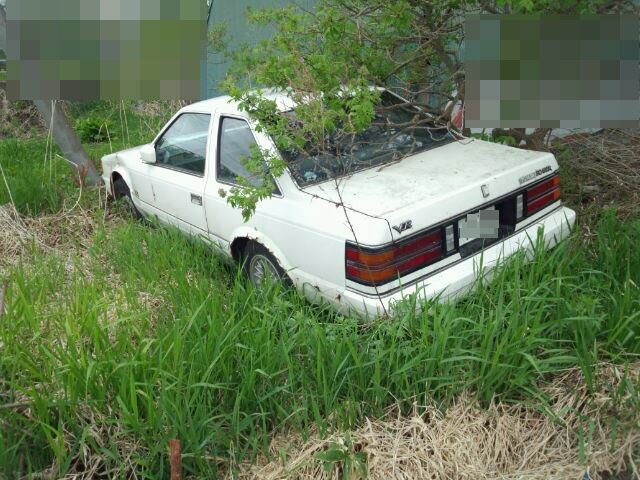 Big dent in the front fender shows that this car has been well used. But the rust (seen at the bottom) is slowly catching up on it.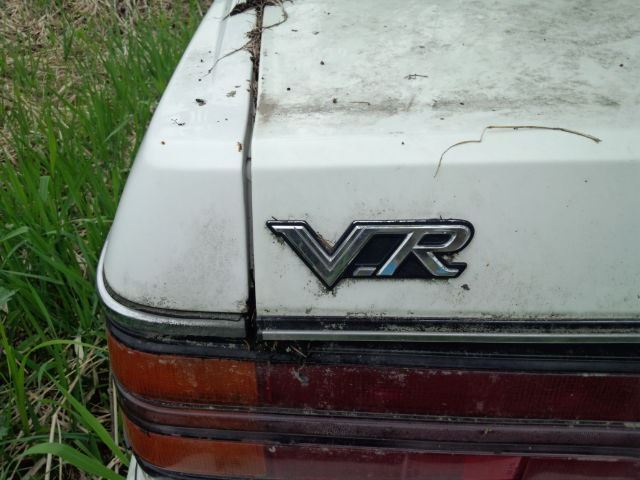 The VR badge (non-turbo) on the trunk lid reveals that this is actually a GZ10 with the 1G-GEU engine. 2000VR spec was above the 2000VI and 2000VII but just below the more luxurious 2000VX which was, again, below the 2800GT and 2800GT-extra spec. (whatever that extra was supposed to be) So this was not the most but also not the least desirable of the Soarers…
Found at Minkara