Down on the Street: Another Hungarian Civic
Down on the Street: Another Hungarian Civic
And this time not a nostalgic like the previous one but rather more a bit more almost-classic early nineties Civic I found in Szombathely: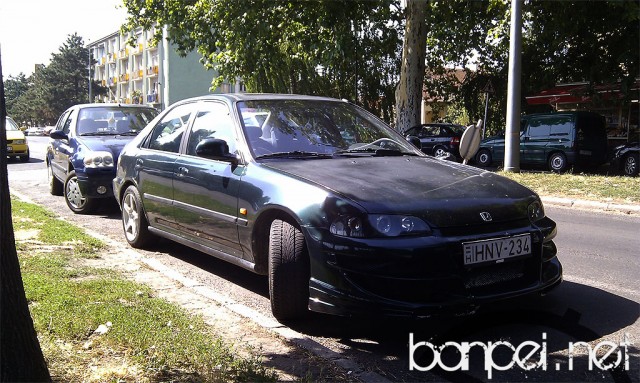 At the front it was not very nineties but rather more naughties with the aftermarket projector style headlights and TFTF style bumper.
From the rear it was actually a bit different…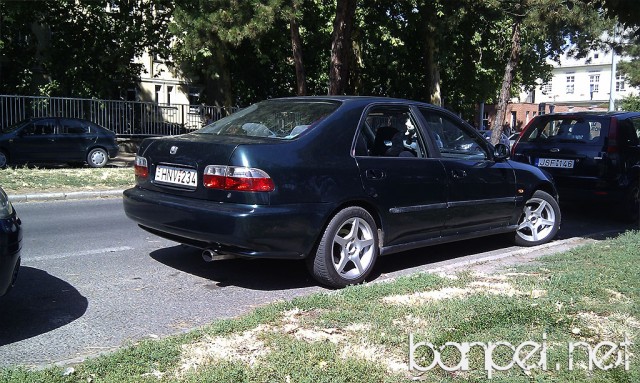 Bone stock except for the exhaust from which, I suspect judging by the sound of the car, does not have any muffling left in it.
However on the inside the steering wheel was replaced by a more beautiful item: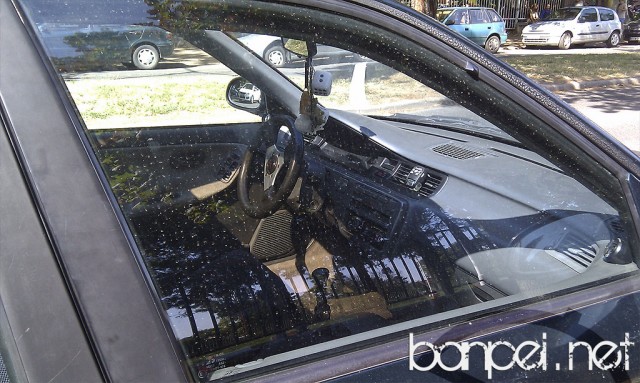 Now it only takes a few more years before the Civic EH celebrates its 25th birthday. Do you think it should become the next classic?