No this is not a product of an undiscovered British car brand with an exotic name: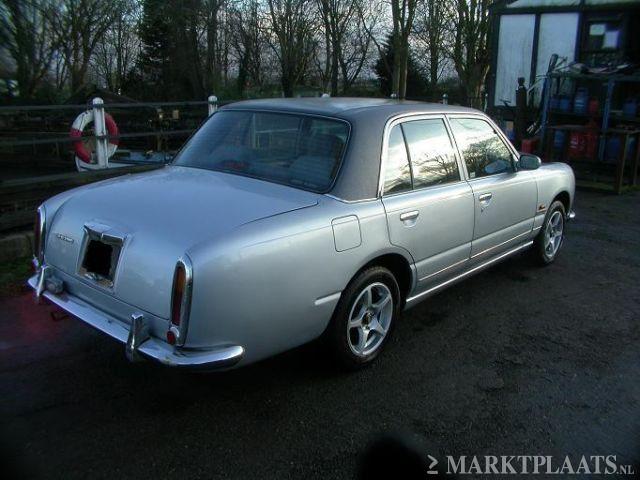 It is is also not the new London taxi built by a Chinese car manufacturer either…
It actually is a product by Mitsuoka called the Galue and is based upon the Nissan Crew taxi!
All Mitsuoka products are inspired by 40s and 50s British cars (like Jaguar, Rover, etc) and the two versions of the Galue are no exception to this rule:


This Galue is actually the first generation which has a bit more 50s Jaguar MK-IX type styling while the second generation looks like the 00s Jaguar S-type! The second generation is also a wiser choice as it is built upon the Nissan Cedric/Gloria Y34 hardtop and has a much better choice for engines. 😉
Nevertheless this first generation mixes a combination of grille and headlights of typical Jaguar and Bentley styling: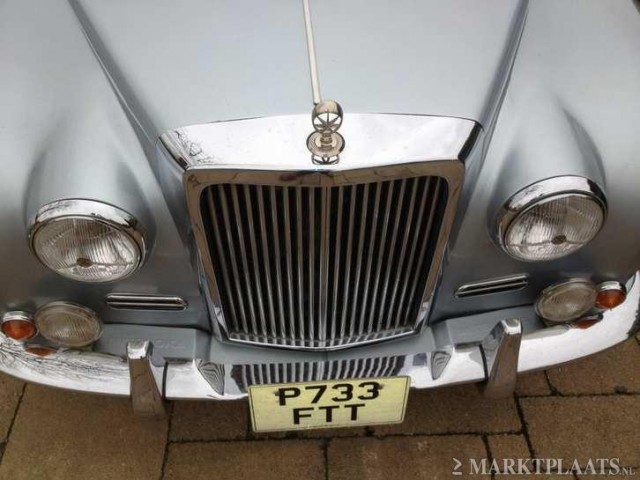 Eery!
As always Mituoka bases their models around Nissan products and they don't hide that fact by upholstering the interior:


This plastic interior really reminds me of late 90s Nissan products!
And at the rear…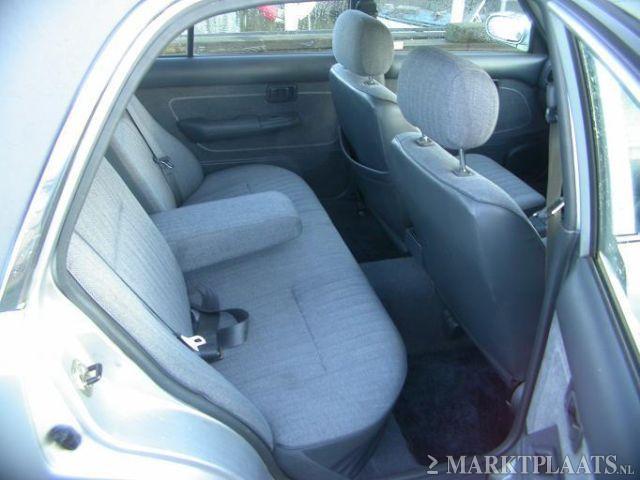 …not much better either!
Engine wise it is also Nissan galore:


The trusty RB20E that also could be found in the original Crew…
If you are insane enough to drive around in this bubble era kitsch, you can buy it here for only 7500 euros.