This picture of a Hino DEL RSB racecar from the prototype class reminded me of the Speedracer car greatly. The big exhaust pipes and tail fins just look too unreal to be true!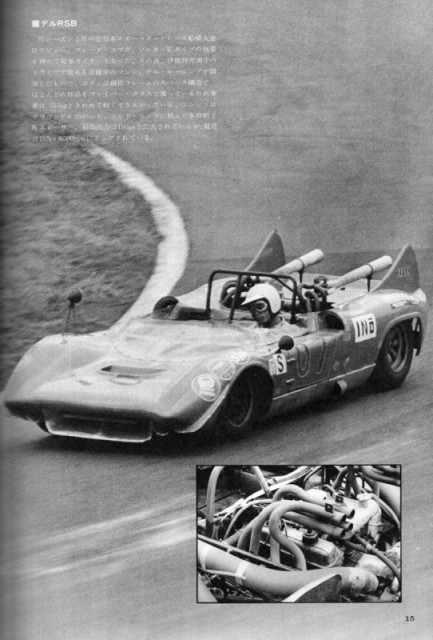 Hino started racing with the Hino Formula DEL 900 in 1964, powered by Hinos famous 893cc Contessa engine. This car was succeeded by the Hino Formula DEL 1300 and the Hino DEL RSA both powered by Hinos 1251cc Contessa engine.
After Toyota took over the company they quicky altered the Hino DEL RSB to feature the Crown Eight VG10 2.6 litre v8 engine. Back in 1967 this V8 engine produced decent power (165ps) to propel this car to the first place in its class in the All Japan Sports Car Race. After its victory Hino even tried mounting this very same engine inside a Hino Contessa!
Found at Gianni-Agnelli