Last Sunday there was a big party in Sagamiko and unfortunately for the fourth time I was not able to be there… If you are unfamiliar with the date and place: it hosts the biggest hachi-roku gathering in the world called HaCHiRoCK Festa!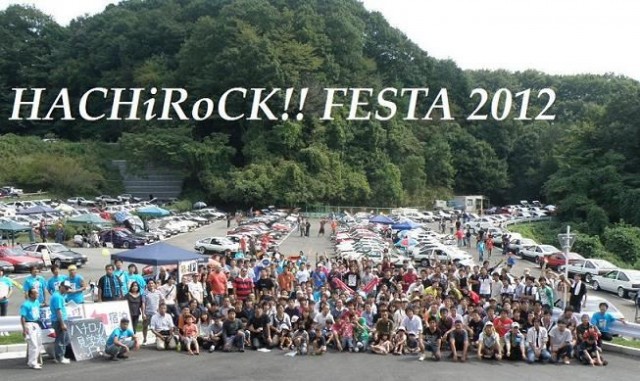 This year the festival was down from 270 cars to 200 cars due to renovations of the Sagamiko Resort Pleasure Forest but nevertheless the festival was better than last year!
Even Speedhunters did make it this year: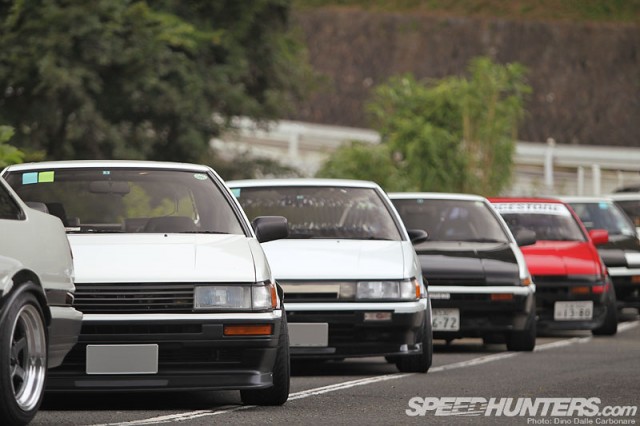 This beautiful picture was taken by Dino Dale Carbonare (Speedhunters) and I think it is one of the best shots made on that day by anyone! It just captures the atmosphere of the day: zenki mixed together with kouki, Levin mixed with Trueno and modified mixed with (bone) stock!
Obviously the Fujiwara Tofu special had to be there…


…or at least thrice! 😀
More exciting pictures, galleries and videos I found will be shared later this week.
Links to sources:
Dino Dale Carbonare (Speedhunters)
World desu @ Minkara
Minkara