In the Netherlands we did receive a couple of the cool nineties-era Mitsubishi products like the Lancer Evo II (and III), GTO (called 3000GT here) and the Eclipse, but the FTO was a Japan-only exclusive model. You can imagine my amazement when I spotted this little red RHD Mitsubishi FTO in my rear view mirror: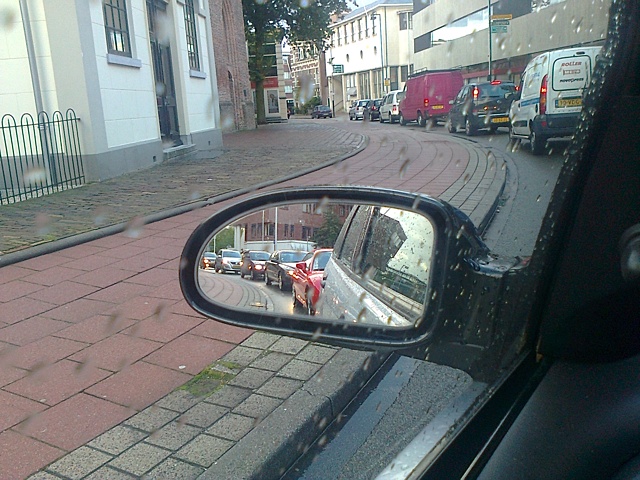 Can you see it?
Or here a bit better: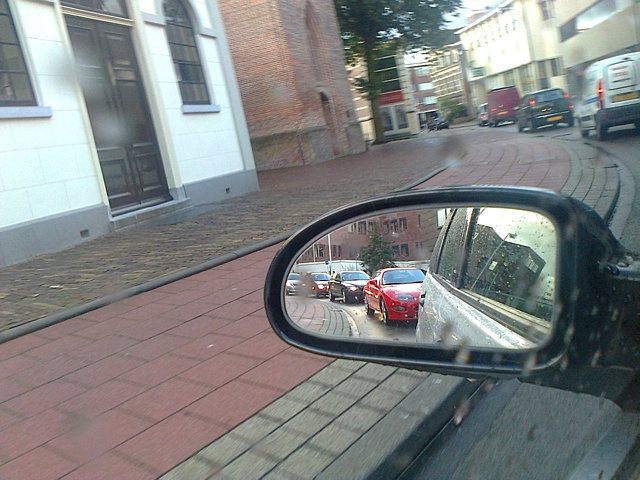 Peekaboo!
And this is the best shot I was able to create: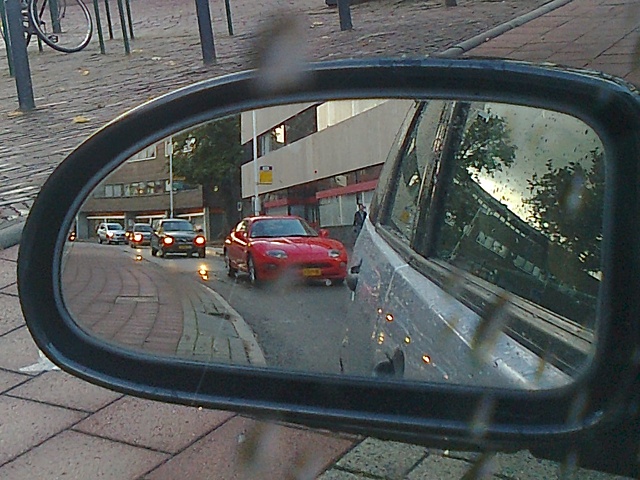 It followed me quite a while through town and at a certain point in time I was sandwiched between this FTO and a first generation Eclipse (also quite rare!) but this happened only for a good 100 meters and the Eclipse took a different direction.
A bit of luck we were stuck in a traffic jam after that and therefore able to take a picture of the FTO. 😉
Yes that's indeed not my Carina as I was driving the summer holiday beater, aka the grey Focus