Time to start again with the wrecked series. Some time ago I found this fatally damaged hakosuka Skyline on Minkara: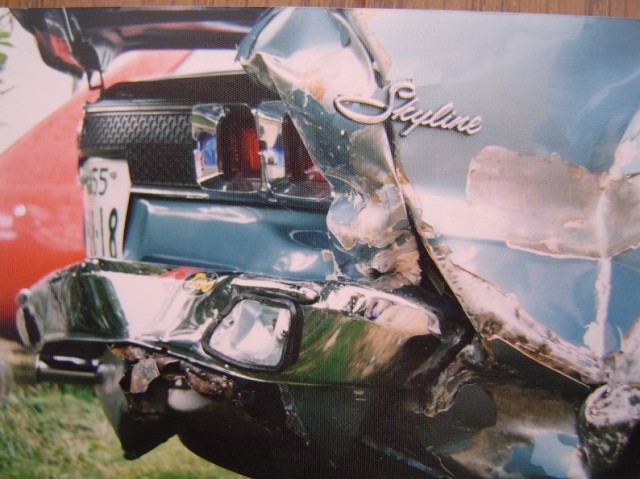 If this compressed bootspace doesn't impress enough, there was also damage on the front side of the car: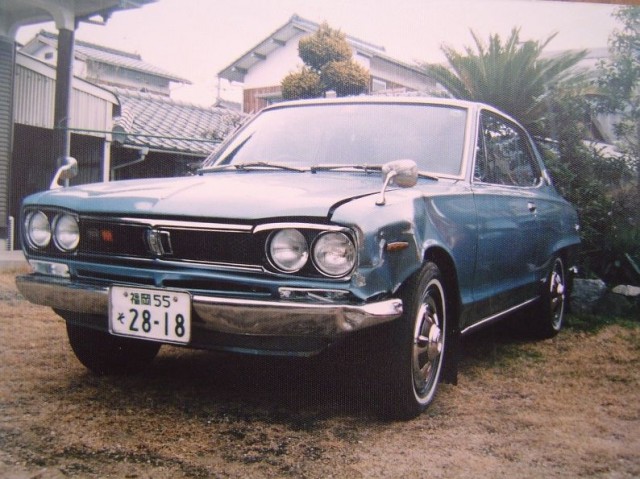 Reading the source made clear this short nosed Skyline C10 coupe (KPC10 to be exact!) was rear ended by a 19 year old driver at a speed more than 100 kilometer per hour (it doesn't state how fast he was going though). It was just amazing the owner actually survived this crash!
Here is another shot of the rear showing how badly damaged the rear was: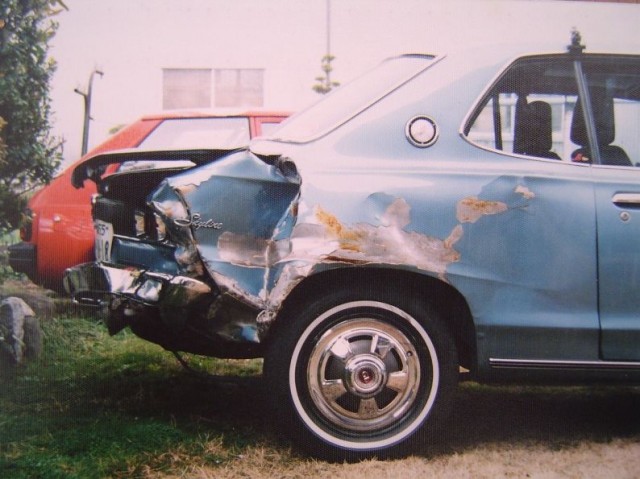 The accident was in 1996 and the owner inherited this 1500cc Nissan Skyline KPC10 from his parents in 1989. It spent a total of 25 years with the same family. This is what the car looked like before the incident:


You could argue that wrecking an ugly hakosuka isn't that bad, but given the fact that these cars also are getting as scarce (and as expensive) as their six cylinder counterparts it is a terrible shame…
Found at Minkara