On January second 1997 this almost mint red panda Sprinter Trueno GT Apex AE86 died: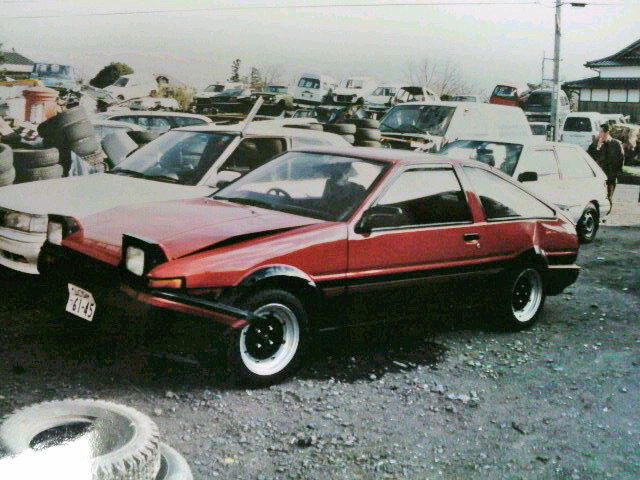 This zenki Trueno was built in July 1984 and featured Bilstein shocks, TRD lowering springs, TRD LSD and a Tanabe limited exhaust. The wheels are a bit difficult to identify since they are not listed, but looking at the design it could come close to a set of black Advan A3As.
From the picture above it does not look that bad, but from the rear it becomes apparent why this car was declared to be totaled:


It doesn't state in detail how this hachi died, but apparently it was in an accident when the odometer hit 166000 kilometers in the Oita Prefecture.
Found at Minkara