March 8, 2017 in banpei weekly, toyota ae86
Welcome to the seventh episode of the Banpei Weekly!
This week I have a burning AE86, tire stretching, suspicious Carina and Abunai Deka Leopard F31 for you!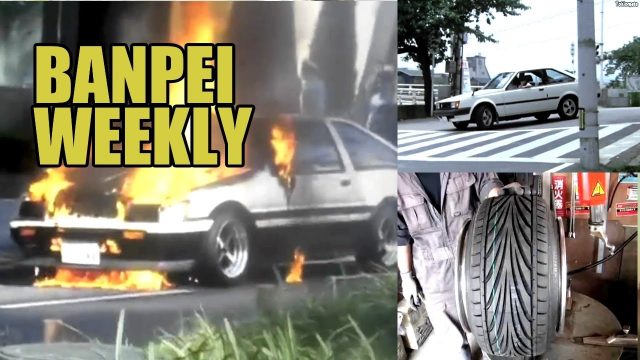 First of all a short update on the AE86: it is scheduled to leave Japan on the 25th of February and arrive early April!
See all about it in the video below: Read the rest of this entry →