I realize I don't post that many rotaries. Especially the first generation RX-7 is one of the least posted on my blog. So time to change all that with this nice trackday Mazda Savanna SA22C: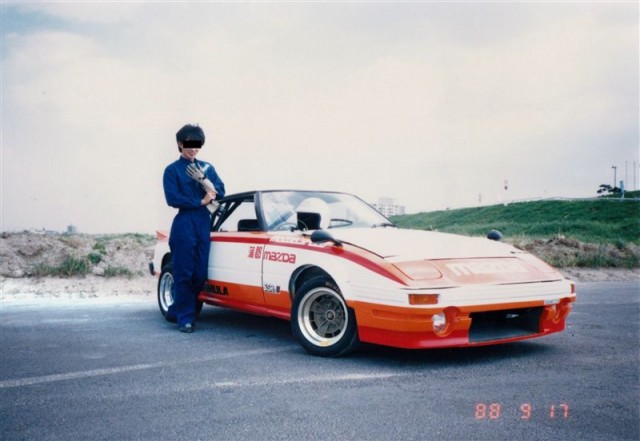 The whole picture just screams S63 (Showa 63 = 1988) and remind me of the later Shuto Kousoku movies.
Definitely a photo to keep in your family album!