Carina Sightings: Awaji Island meeting Carinas
Carina Sightings: Awaji Island meeting Carinas
Can you still make improvements to the Tomica Limited 1/64 scale Carina GT-R? Yes you can: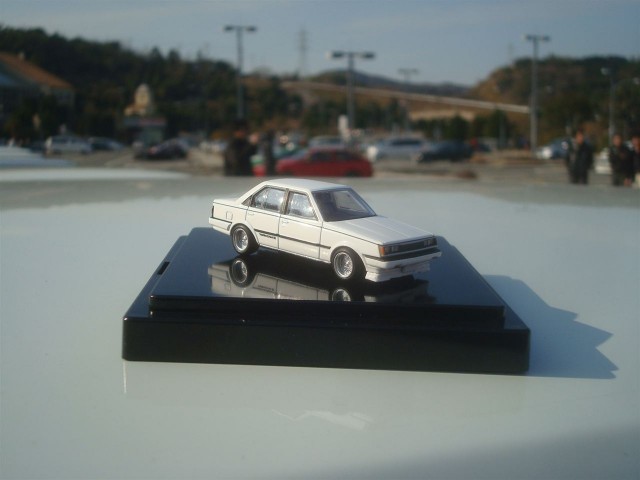 It is a modded version of the diecast: some tightly fitting mesh wheels and a huge front airdam have been added. Never thought someone would come up with that!
In the overview video of the Old Car New Year 2012 Awaji Island meeting (near Kobe) I found a pair of Carinas in the background:

On the right the kouki Carina GT-R sedan, on the left the zenki Carina GT-R sedan and if you look close enough you can also spot a Corona AT141 parked further away. So I searched Minkara for them and quickly the picture of the Tomica Carina GT-R popped up!
And here is a picture of the pair: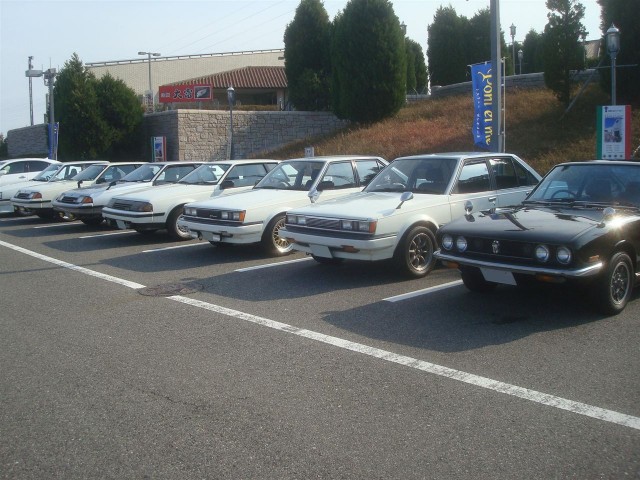 Both of them are Carina GT-R AA63s and the blog posting on Minkara mentions one of them is modified, but which one??
Direct link to video: Old Car New Year 2012 meeting by Shakotanbugi