I was a bit surprised to see the design of this early Carina GT-T TA63: the added black border (hardly can call it a pinstripe) above the black side mouldings with the twincam turbo on it.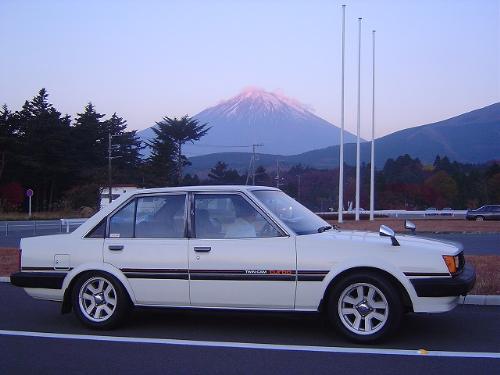 Looks a bit weird to me because the later versions also feature a banner, but the banner is placed under the side moulding. See also this late Carina GT-TR coupe at Flyrat: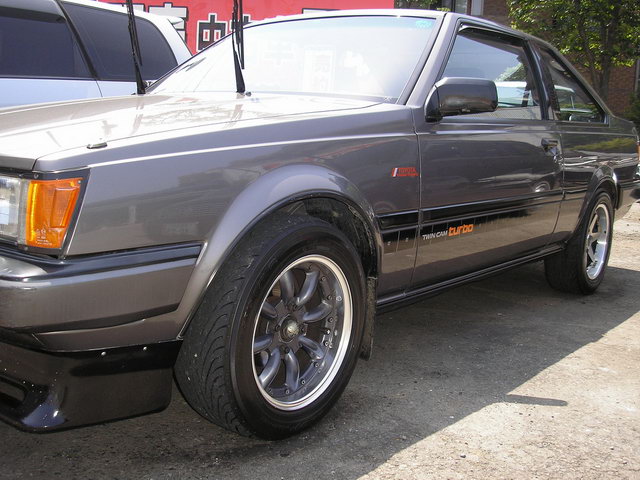 Actually I think the old design looks far better on the white sedans, while the later type look better on this coupe.
Sounds like a lot of fun to see if I can recreate these two designs somehow. If there are enough people around willing to have such a banner on their Carina I will dive into this, so let me know! 🙂
Found at TMSCRacing