It is always nice to see owners mix and match parts from other cars. In this case this Levin is a mix and match of a kouki Levin (eyebrows on the headlights and bumper with wrap around indicator lights) and some grille I've seen before…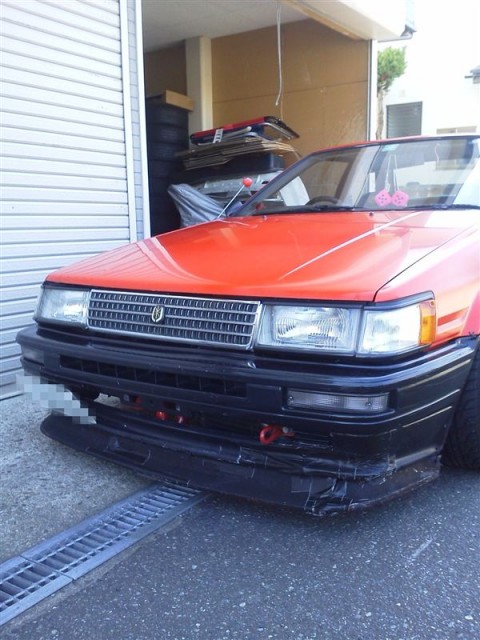 Now where did I see that before?? Is it from another E80 Corolla? Can't remember the E80 ever had such a grille…
Perhaps another Toyota then? So how about this wagon then??


That's it: the grille of a JDM Toyota Mark II MX73 wagon!
I must say it still suits the Corolla quite well and makes it look a bit more wolf in sheep's clothing. As I said before: more Corolla EE80ish.
Photo found at Private-Factory?ken1-power