I spotted this Mitsubishi EVO nine two weeks ago in a parking garage in my hometown.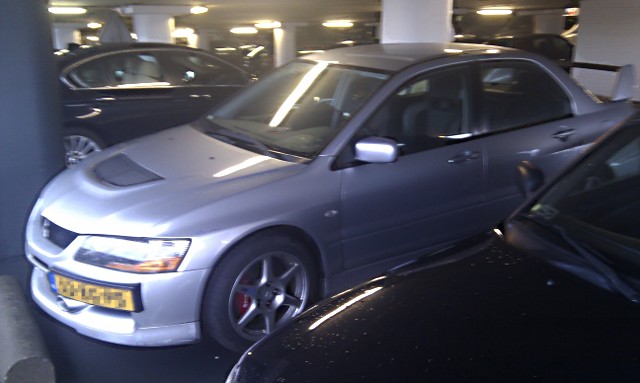 It is a bit hard to see on this blurry picture, but there was a pair of glasses on the dash that literally shouted "old guy in midlife-crisis".
My biggest objection against the EVO is the too-big-for-my-taste wing on its tail:


I can remember seeing a modified EVO IX some time ago where the big wing was replaced by a saner little small wing. Perfect wolf in sheep's clothing. 😉
This EVO definitely was one of the cleanest I've seen so far, but given the glasses it could hardly be trashed.