DOTS: bright white Daihatsu Copen
DOTS: bright white Daihatsu Copen
Even though the Daihatsu Copen is currently still in the showrooms as a brand new car (available till 31st January 2013) it is actually a very rare sight in the Netherlands. Daihatsu's mix and match of the VW Beetle and the Nissan Figaro suffers from an image problem that perhaps has something to do with some TV presenter? Or could it be something else?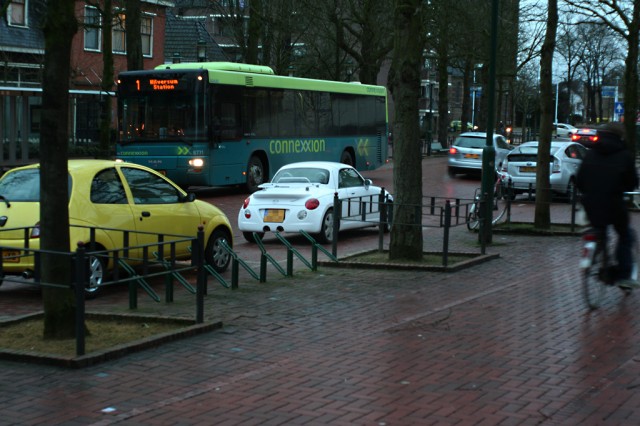 Only two have been sold in the Netherlands in 2010, but this example is from a far more popular year: 2006 when an astonishing 112 were sold!
I must say that the mini Beetle lookalike looks better from the rear than the front.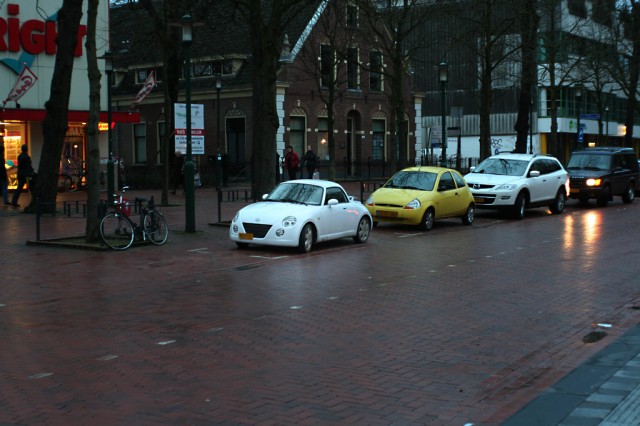 It keeps reminding me of some cartoon/game character called Pikachu. Lucky for the owner he/she did not buy a yellow Copen! 😉