Some time ago I came across a gallery on photos.yahoo.co.jp with this very nice supercharged Carina GTR sedan: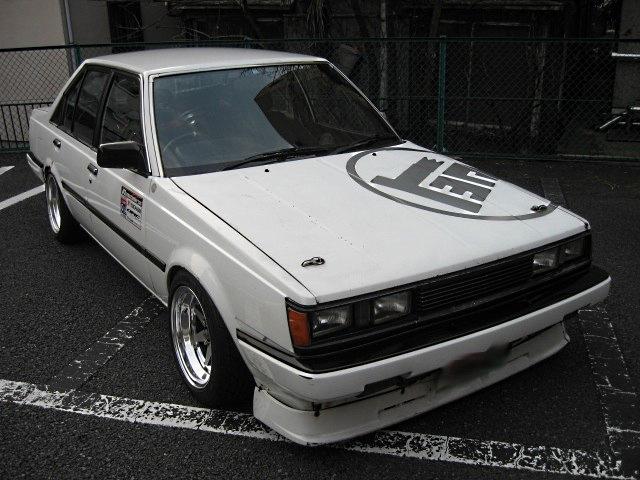 Carina AA63 4AGZE Supercharged Sedan
Unfortunately there is not much info within this gallery, so we can only do guesswork here!
At least the car got a really nice old school Toyota decal on the bonnet! I still can't understand why Toyota swapped this logo for the current one: it looks much better than the old one! (Of course I do know why… 😉 )
Nice lip! I still need to mount mine, so I hope mine will look just as great as this one! 😉

Great stance on this Carina AA63
The stance of this Carina is just perfect: lowered just enough with just enough camber on the front! (rear goes automatically with lowering)
The car is pretty beaten up so I recon it is being used/abused often:


Used/abused front of the Carina
And it is also very rusted:


Rusted trunk under the GTR logo
I think this describes the state of the body pretty much.
But this makes everything right I guess:


4AGZE in the enginebay
The 4AGZE supercharger swap should be quite streightforward, just like on the AE86: supercharger flow is rerouted to the front and pushes the air through the front mounted intercooler.
There is no cage installed so it wasn't used as a track or drift car, so this car should have seen a lot of action on the roads instead. Could be a touge drifter or maybe a drag racer?
Eventough this Carina is probably rusted through badly I would swap it for mine anytime! 😉
If you want to view all pictures, you can find the gallery here:
Gallery of the supercharged Carina GTR AA63