Optionland Exciting Car Showdown 2009
Optionland Exciting Car Showdown 2009
I read on the Impulse blog that they are going to attend for the first time the Optionland Exciting Car Showdown on 4th and 5th of April 2009.
Optionland Exciting Car Showdown is indeed organized by Option Video and is a yearly carshow held in the first weekend of April in Nagoya:


Daijiro Inada and Tsuchiya opening the 2008 Optionland showdown
I immediately went to the Optionland Showdown page and looked through the pictures of 2008 and I surely did find a lot of great looking cars: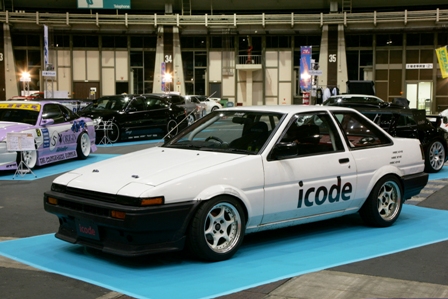 Great looking Trueno GT (2 door) from icode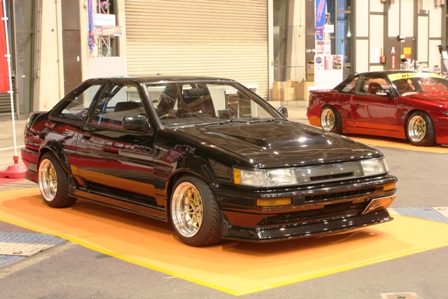 Super clean Levin with widened fenders
And of course this N2 Levin AE86:


Beautiful N2 Levin AE86
Also this nicely tuned Nissan Crew, probably with a highly tuned RB26DETT engine: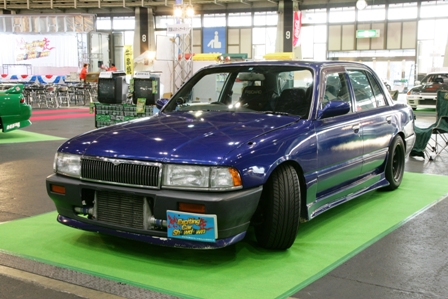 Tuned Nissan Crew with RB26DETT
The Nissan Crew is the counterpart of the Toyota Comfort GT-Z, however it has got a bit more
And what about classic racers like this Corolla Levin TE27?


Corolla Levin TE27 racer
And an almost classic Nissan Skyline R30 tuned for speed: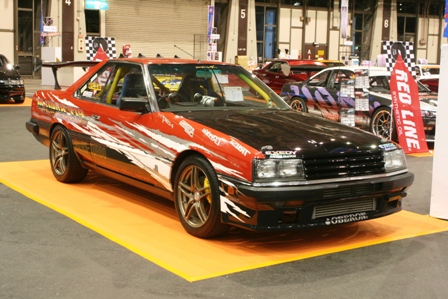 Zenki Nissan Skyline R30
Its setup looks a bit similar to a well known DR30 racer.
The Impulse hachis are in my opinion a great addition to the Optionland Exciting Car Showdown! If 2008 was already that good I can't wait till 4th of April to see this years showdown!