Initial D: the ultimate Arcade Stage
Initial D: the ultimate Arcade Stage
I came across this some time ago on AkihabaraNews and later on forgot about it. By accident I spotted it during a images search on Google-images. I think the video should do the talking:
It is simply amazing! Just take the normal arcade stage, remove the seat and just mount a car on top of it! Brilliant!! 😉
Too bad they forgot that the actual AE86 from Initial D is a zenki (early) model and not the kouki (later) model you see here: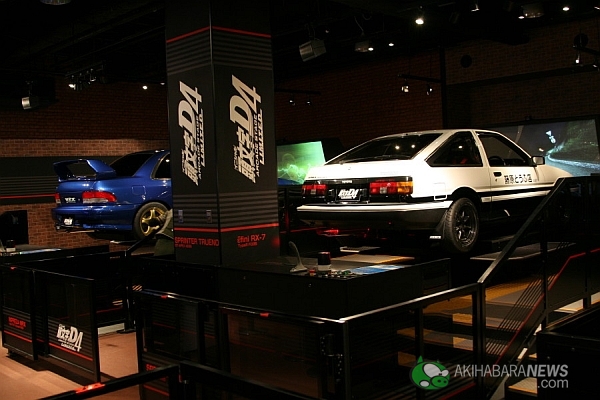 Initial D Ultimate Arcade Stage in Sega Joypolis in Tokyo
You can drive either in the panda white Sprinter Trueno AE86, yellow FD3S or the blue Impreza GT.
Too bad it's a one off only, only in the Sega Joypolis in Tokyo and costs 600 yen (excluding entrace fees) per ride . So I won't be hanging around there too often… 🙁