Japanese Nostalgic Car subscription
Japanese Nostalgic Car subscription
Yesterday I decided upon taking a subscription on Japanese Nostalgic Car magazine and also bought some of their fine stickers. Of course I took the subscription including the first issue!
This is what the first issue looks like: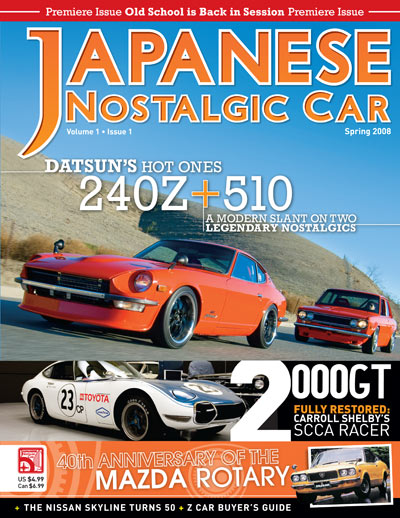 The issue features the Datsun 240Z, 510, 40th anniversary of the Mazda Rotary, 50th birthday of the Skyline and much more. Can't wait to hold the first issue actually in my hands and read about all the stories.
Great to see how the new media can make a switch to the old media as well. 😉