December 15, 2014 in rustoseums
It doesn't happen often to find a pair of stacked Nissan Skyline KPGC10 GT-Rs in a junkyard, let alone one of them chopped in half. A half rusted Skyline in a junkyard and half overgrown is obviously a great subject for photography. That's why I found it not odd to find the same stacked (half) Nissan Skyline KPGC10 GT-R twice on the interwebs: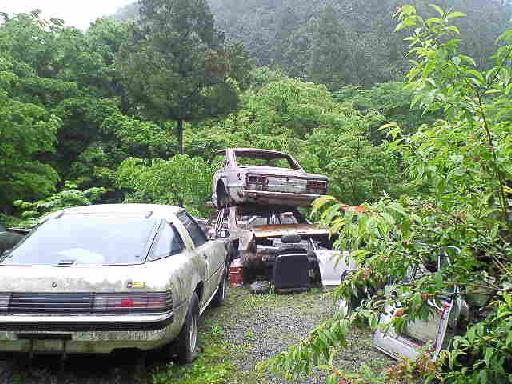 First stack is a Nissan Skyline KPGC10 on top of a Nissan Skyline C210. The Mazda Savanna (RX-7) in front of these two Skylines still appears as if it could just drive off and fence off its (rusty) fate.
Getting a bit closer made me suspect that the top Skyline actually only exists out of the rear part: Read the rest of this entry →