Mitsubishi assigned a number to each evolution of the Lancer rally car with four wheel drive and a 4G63T engine (after 2008 the 4B11T), so the EVO VI would actually be the sixth evolution of the Mitsubishi Lancer rally car.
I found this seventh generation Lancer powered by the 1.3 4G13 parked around the corner earlier this summer but never actually placed the pictures here.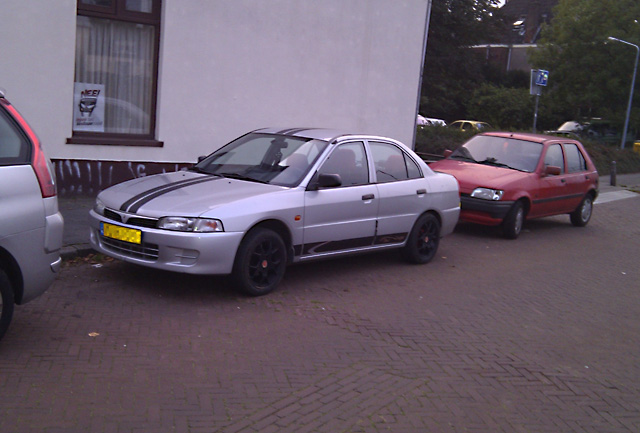 However the time is right: as you can see this Lancer isn't ready yet. It only had some striping, vinyl cut banner and some alloys distinguish it from how it looked when it left the factory.
Last Saturday I thought I spotted an actual EVO but found to be surprised it was the same car! I followed it and managed to take a snapshot of it while taking a roundabout: Continue reading