January 14, 2015 in Magazines by banpei
About two weeks ago I found an auction on Auctions Yahoo that sold two (old) magazines about the Toyota Carina A60 for a reasonable price, so obviously I was interested to buy it. I happily bid on it and two weeks later the both of them landed on my desk at work (thanks Buyee!):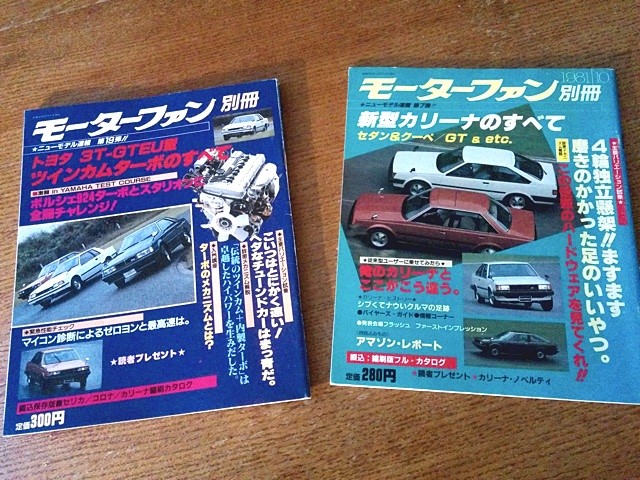 What I didn't get from the auction text was that these magazines were actually from 1981 and 1982 and not new! The magazines are called Kaikki Karina (カリーナのすべて – All About Carina) and I suspect they were a long running Toyota Carina owners magazine.
The great thing about having these old magazines is that they actually include all sorts of time period extra information, like the design studies done for the Carina sedan: Read the rest of this entry →