You may think what was he smoking? Revolt against Fortran which are mega rare Japanese alloy wheels? Yes, I wasn't aware of these wheels myself until I found a brochure for sale on Yahoo Auctions. I wasn't interested in the brochure, but rather more the big REVOLT on it. This is the brochure in question: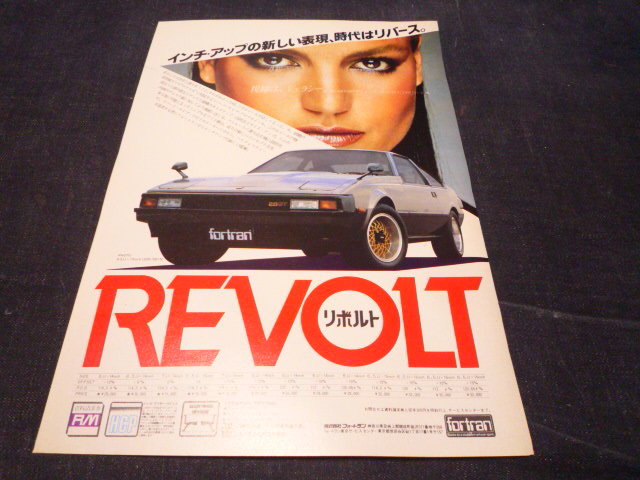 Now the first question that went through my head was "Why would you revolt against Fortran?", which is perfectly normal if you work in IT. Fortran is an ancient programming language created by IBM in the 1950s. Fortran, in this case is the company, that produces/sells these rims. The Fortran font also indicates the owners of this company must have put the link between the programming language and the name of their company. It's such an early 1980s computer font! Anyway, I digress…
Revolt in this case is the name of the wheel. Kind of a funny name for a wheel that revolves around and around and around! The Revolt wheels are available as ordinary rims (Fortran Revolt RM) or special Michelin TRX rims (Fortran Revolt TR). Both feature a mesh-like center and both feature a nice lip. The rim has a flat lip and this makes it really stand out! In addition to the Revolt, Fortran also featured a 3-piece mesh rim that was extremely light for its era. The latter are much sought after nowadays.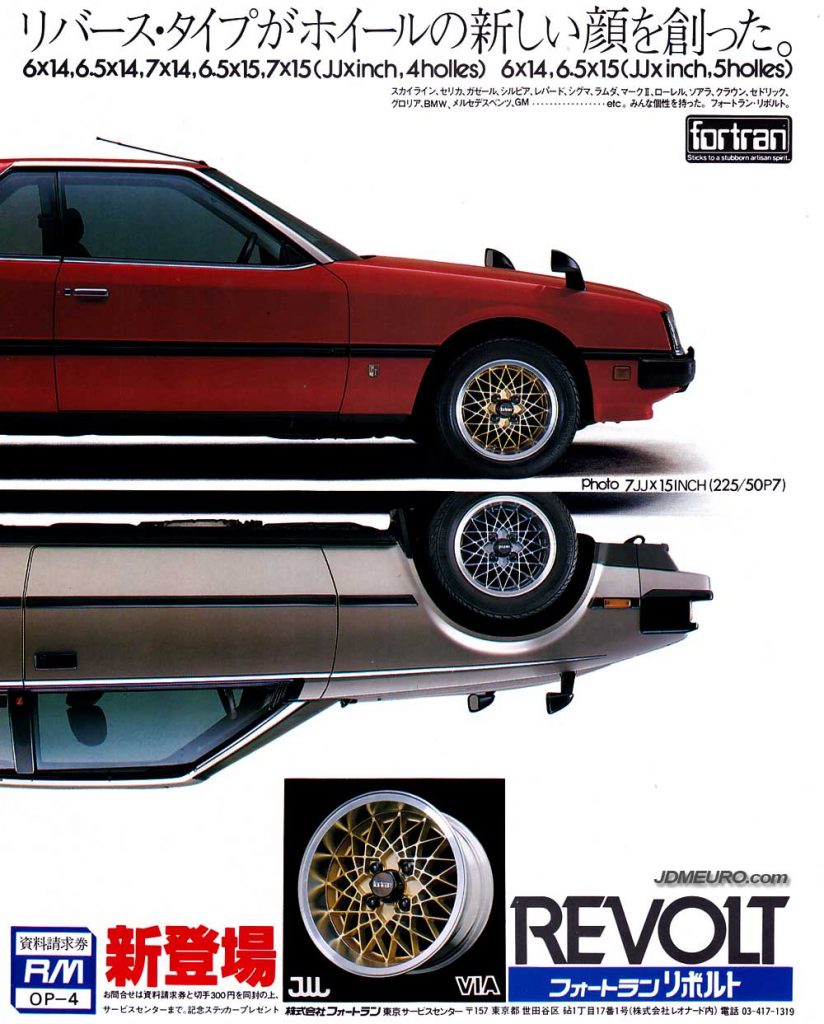 I also like the mission statement of the company: "sticks to a stubborn artisan spirit". I managed to find a sticker on Yahoo Auctions with that mission statement: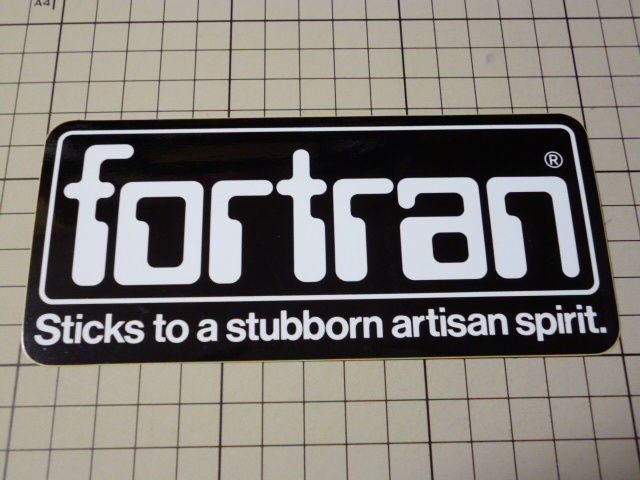 I must admit I had no clue what a stubborn artisan spirit was until today. It probably had something to do with Art… Naturally, I was aware of the Rays Volk Artisans Spirit, which is one of my favourite wheels. An artisan is a craftsman creating things by hand. An artisan spirit is someone who crafts art pieces by hand. So a stubborn artisan spirit is someone who just keeps on crafting pieces of art regardless of what anyone says. Much like Vincent van Gogh, Herman Melville or Franz Kafka. I hope you now see why I like that motto!
I'm afraid the next time I see a set of Fortran Revolt rims for a decent price at Yahoo Auctions, I might not be able to contain myself!