A Toyota Sprinter Trueno Black Limited AE86 with Lambo scissor doors? That must be the worst entry in the AE86 Wall of Shame, right? Well, actually at first I thought it would. But as I was trying desperately to learn more about this car, I found more and more things I liked about this car. So hear me out…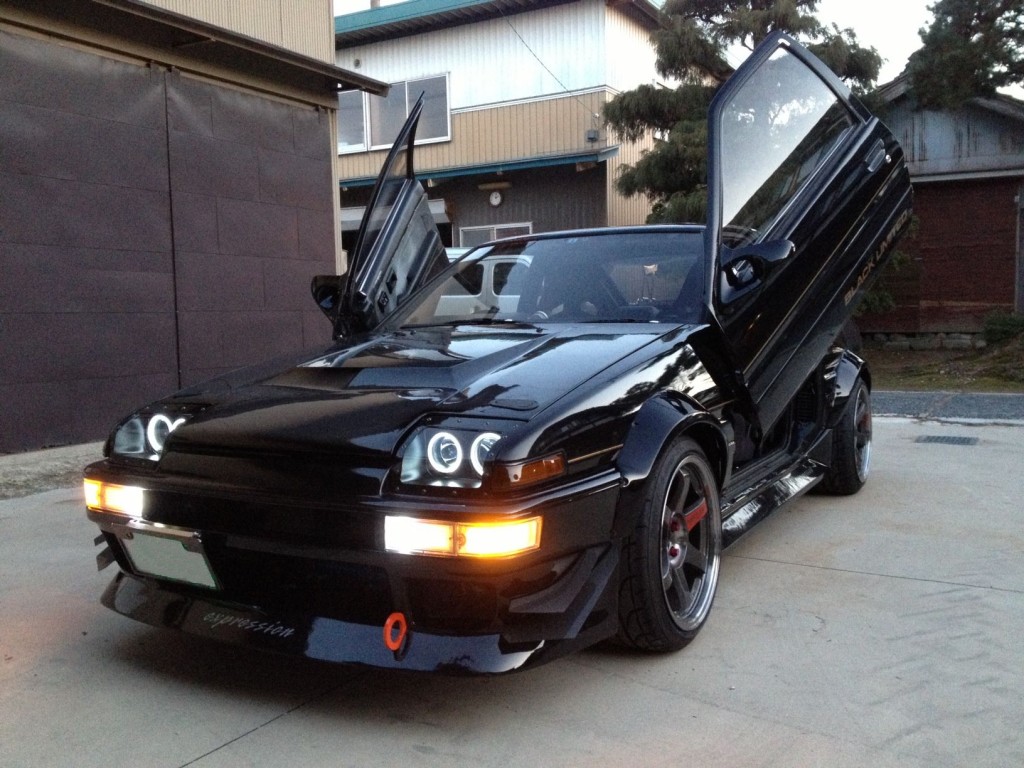 What is a Sprinter Trueno Black Limited AE86?
I have written a lot about the Black Limited over the years, so I'll try not to repeat too much. In a nutshell, in 1986 Toyota decided to make a limited run of 400 cars of the Sprinter Trueno GT Apex called the Black Limited. These cars were made to order as their serial numbers aren't consecutive and span over a period of months. There aren't too many differences between an ordinary GT Apex and a Black Limited.
Mechanically there is no difference but the most important difference is that it features gold and orange accents. See also this blog post I wrote years ago about the differences. There are no golden or silver plaques inside the car with the Black Limited number. However, there is a way: on the Firewall ID plate the colour code should be 204. The AE86 was not available in this colour, so this should be your most reliable way to identify one. But I digress.
The Lambo Black Limited
About seven or eight years ago I came across this Sprinter Trueno Black Limited featuring Lambo scissor doors. Back then I already posted it here on my blog. It features clear transparent popup headlamp replacements that make them fixed. Much in the same style as the A'pex Kraft Trueno that competed in the GT300. Back in those days it had horrible aero, a 20 valve Blacktop and sat on some TE37s. So my intention was to write another post and place it in the AE86 Wall of Shame. But first I had to investigate what happened to this Black Limited over the past seven to eight years.
How did it change over the past seven years?
I was happy to see it changed a lot over time. Yes, it has been modified since, but definitely for the better! So let's go around and see what we can find!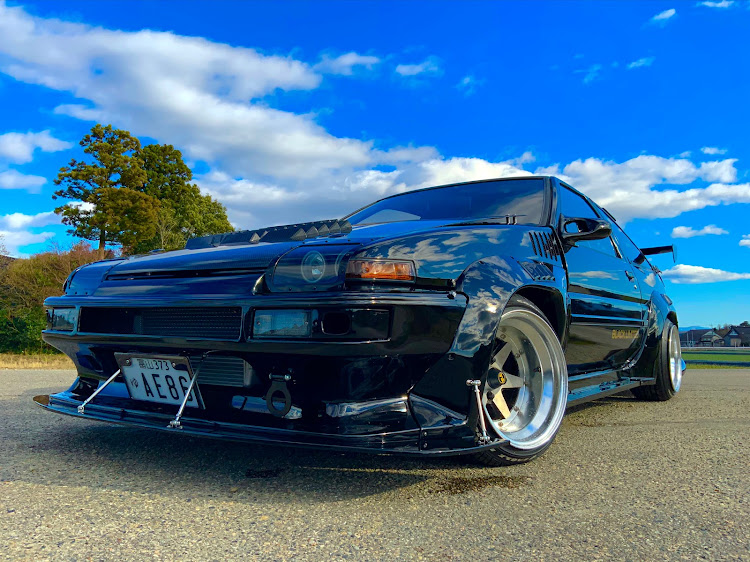 At the front, we can see the aero has been changed. A new bumper with a much larger front splitter has been installed. The bonnet (hood for US readers) has been replaced by a carbon bonnet with a gazillion vents. It also has been raised slightly, probably for better breathing. We see an intercooler behind the bumper and I'll cover that later. We'll also skip over the SSR XR4 Longchamps for now. N2 style overfenders now have replaced the old ill-fitted CBY overfenders.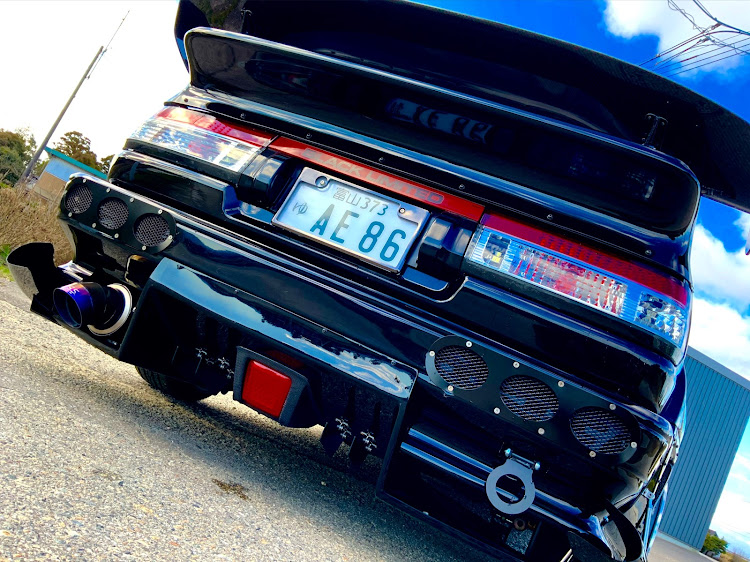 The rear certainly isn't for the faint-hearted. A rear bumper with a diffuser has replaced the original. A huge TRD ducktail spoiler is complemented with an even bigger GT wing. The exhaust points downwards for a good reason that I will touch upon later.
From XR4 Longchamps to Formula Mesh to RS Watanabe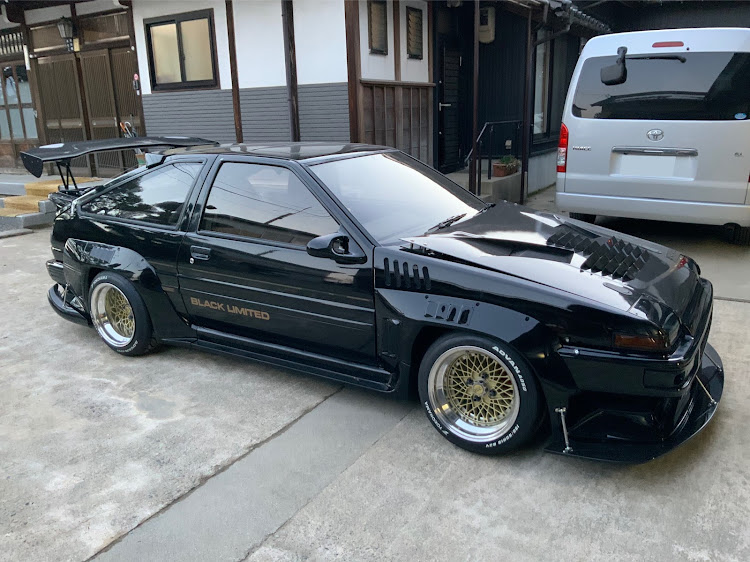 For some reason, he seems to replace his rims every few months. The SSR XR4 Longchamps were replaced by these 15-inch 10J-ish SSR Formula Mesh rims. These rims must have cost a fortune to obtain!
And those were then replaced by these 9.5J (front) and 10J wide eight-spoke RS Watanabe rims! You can see in this picture he made sure the N2 style overfenders could easily be detached for easy access. Also, this gives you a sneak peek of the next section: the engine!
3S-GTE engine swap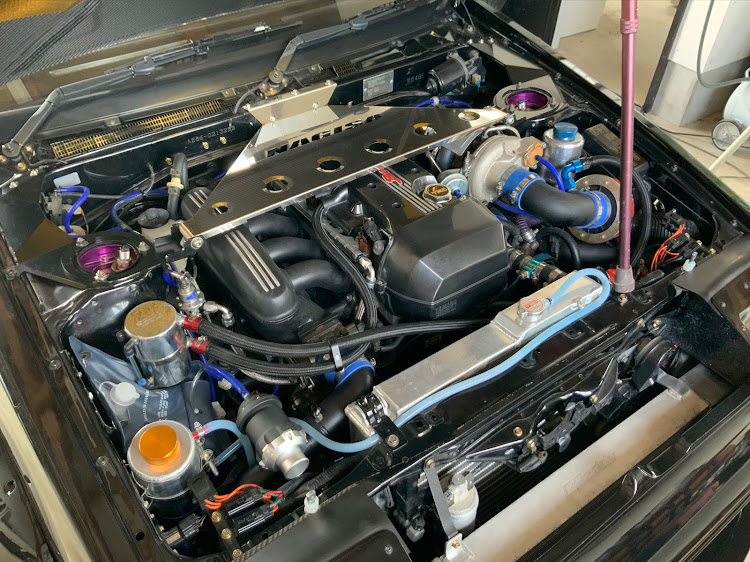 Yes, you saw that correctly: a Toyota 3S-GTE engine swap! Eagle-eyed readers will spot immediately there is something odd about a 3S-GTE: it features the 3S-GE BEAMS valve cover and intake! This engine is actually a fifth-generation turbocharged 3S-GE BEAMS engine from an Altezza! So now all of a sudden all those bonnet vents and the intercooler make a lot of sense!
Interior and gauge cluster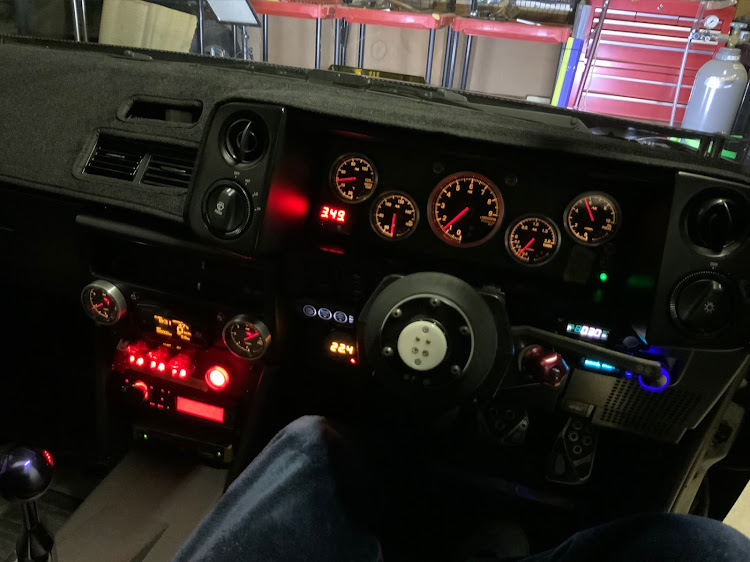 Naturally, the gauge cluster had to be swapped for a more functional one. Everything you need is directly in front of you. However, you may wonder where the speedometer is. And you're right, it is no longer inside the main gauge cluster. Probably the owner deemed it to be less important and moved it down where the AE86 ashtray used to be: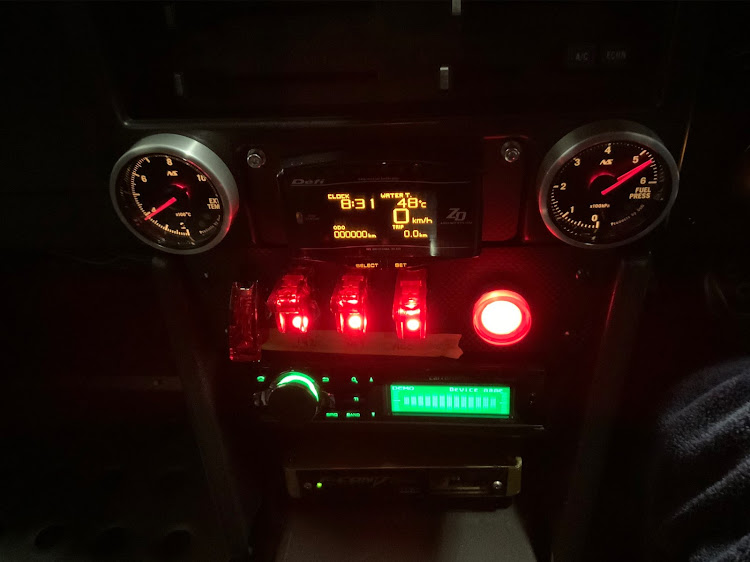 At least now we can be sure this AE86 isn't owned by Bunta Fujiwara!
Verdict
This is the really hard part of this car. My initial intention was to do a simple post of a Black Limited that clearly has been messed up badly in a show car way. However, I had to change my opinion strongly! This Black Limited moved from a show car to a functional and capable AE86 over the past seven to eight years! Now I'm curious what your opinion is!
You can find the owner's Cartune page here.