In this video, Keiichi Tsuchiya diagnoses an insane turbocharged Carina GT-R! When I posted Keiichi's Carina review video a few weeks ago, I thought he had never driven a Carina GT-R AA63 before, but this video clearly proves I was wrong!
Hot Version Diagnose section
In Video Option Hot Version in 1998, Keiichi Tsuchiya performed a so-called "diagnose" section. In this section, he and his co-presenters will look at a cheap entry-level car, inspect what modifications they have made, diagnose what they can do better and conclude whether their investment was worth it. There is a lot of humour in that last and final part! Luckily this is an official Bestmotoring video, so you can switch on the subtitles to read the conversation in English.
Trueno GT-Z AE92 and Carina GT-R AA63
In the video below Keiichi diagnoses two cars himself. The first one is a Toyota Sprinter Trueno GT-Z AE92 with a supercharged 4A-GZE. The second car is a Carina GT-R AA63 where the 4A-GE has been swapped for a 4A-GZE, which then in turn has been turbocharged.
Keiichi's advise
Keiichi calls this turbocharged Carina a fun and lightweight FR car. He really likes the car, how it handles, takes it sideways a couple of times and still manages to put down a respectable 1:10.1 lap time! However, he claims while he was driving the car the oil and water temperatures were too high. The engine overheated and he basically was forced to stop. So he advises the owner to invest in better cooling. Probably a different oil cooler and radiator would help him to overcome these issues.
He also advises getting stiffer springs in the rear to make the rear slide out less and achieve higher lap times. Unless, of course, he wishes to deliberately slide the car! He then claims, with a huge smile on his face, that the owner was clearly spending his money wisely!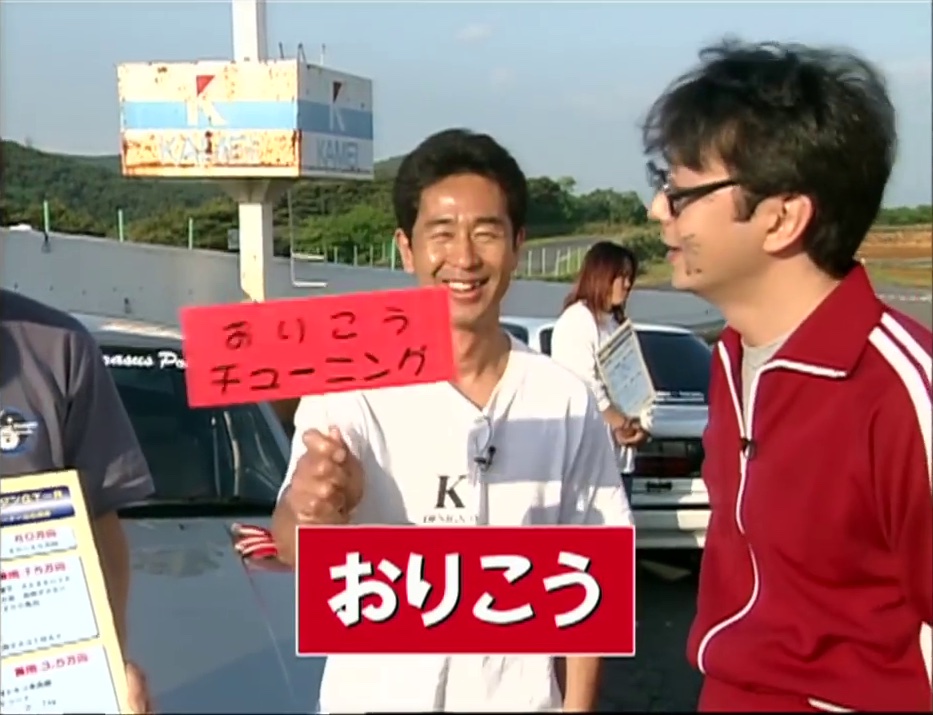 Conclusion
I think Keiichi Tsuchiya is absolutely right and this Carina is very wise spending! It simply looks amazing, has a great engine and the turbo conversion is a neatly done job!
I'm sure this isn't the only other Carina A60 review or diagnose Keiichi Tsuchiya did. He did so many videos and drove so many different (drift) cars. I'm sure there is another clip of him driving another Carina. So if you know of another clip, please let me know in the comments below!