Manga Cars
Today I'm sharing one of my vices: reading Manga and spotting cars in the background! Yes, it's really something odd that I can't let go and sometimes you really find nice treasures: like the Nissan Skyline R30 that made me buy this book!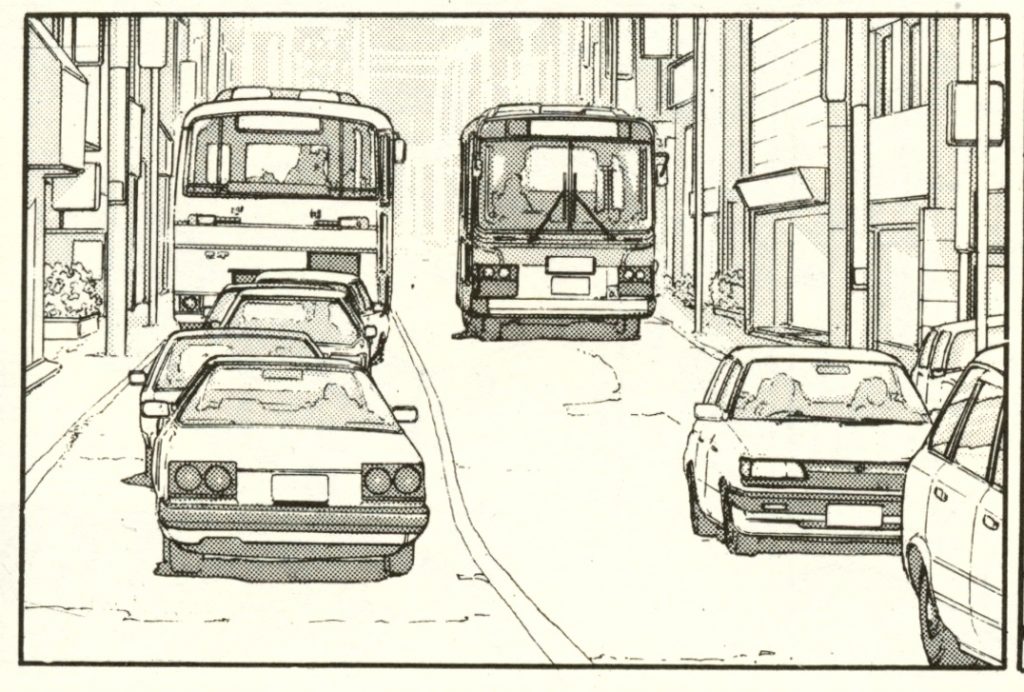 The Walking Man by Jiro Tanaguchi
The Manga I'm reading here is called The Walking Man by Jiro Tanaguchi. If you wish to obtain this book yourself, you can find it here: The Walking Man by Jiro Tanaguchi @ Amazon
In this first episode I'll introduce this new concept, before jumping into each and every car I could find. I just counted them and the grand total is 23 cars, plus one surprise car that magically changes when you flip the page!
You can find the video and the high resolution scans of the panels containing manga cars below:
Manga Car spotting video
Even though I spent a lot of time preparing this video and am convinced all cars have been identified correctly, I can always be wrong. Don't hesitate to leave any suggestions or updates in the comments below! Also to make it easier for you to look in depth at these manga cars, I've includes the scanned panels in the next section below.
Scanned panels
Take notice that I only include the panels including the manga cars here: I think this is already borderline and including complete scanned pages would probably be copyright infringement.
Cars in this video
Page 15:
Toyota Sprinter E80
Honda Acty
Honda (Super) Cub moped
Page 16:
Mitsubishi Delica 1000
Mazda Familia / 323 (third generation)
Page 24:
Unknown
Mitsubishi Fuso Aero Midi bus
Page 25:
Suzuki Carry DA51
Toyota AE86 (probably a Sprinter)
Suzuki Carry flatbed
Toyota HiAce H11 flatbed
Nissan Gloria hardtop Y30
Toyota Chaser GX71
Honda Super Cub moped
Subaru Rex (3rd generation)
Unknown
Page 29:
Toyota Corona T140 or Carina AA63
Mercedes Benz 190
Page 39:
Third gen Mazda Bongo van
Toyota Crown hardtop S130
Mitsubishi Fuso Aero Midi bus
Toyota Sprinter AE100
Nissan Skyline R30 coupe
Toyota Starlet EP70/EP71
Page 53:
Toyota LiteAce M10 (first gen)
Page 57:
Page 58:
Toyota Crown Royal Saloon MS120