Lately the Toyota Starlet EP71 is making its comeback to the streets fast! Gone are all the wellfare moms who drove the Starlet P7 for years without maintenance. Gone are all the grandpas and grandmas who drove the Starlet P7 and wrote down every liter of fuel consumed in a small booklet. Gone are all the 18 year old new driver girls who drove the Starlet P7 because it was the only affordable car.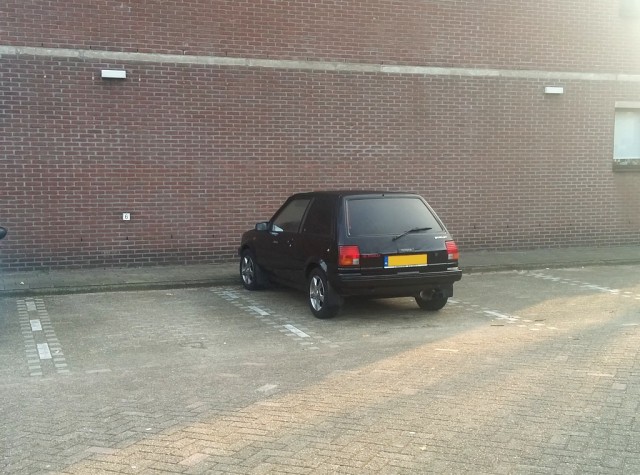 Welcome to all enthusiasts that want to buy a (almost) classic car with go-kart experience on a shoestring budget! And I see more and more of them lately.
Yes, if you would like to buy an affordable classic this is definitely the car to buy. You can mod it without major cost involved as shock and spring upgrades, tires, aftermarket exhaust and engine upgrades are cheap for this car: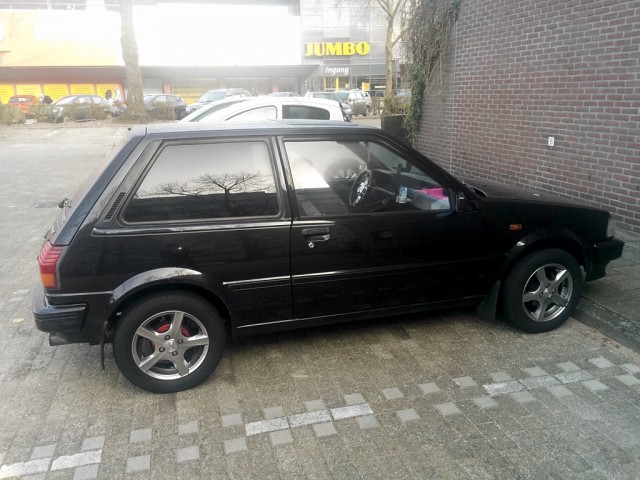 You can easily upgrade your suspension, interior and exterior with all sorts of bits and pieces robbed from other Toyotas. Swapping the 5E-FE engine from a Cynos (aka Paseo) is another option or importing a 2E-TELU Turbo engine from Japan doesn't cost more than buying another secondhand Starlet. For some bizarre reason the Starlet EP71 does make a whole lot of sense!
This particular Starlet was spotted in my hometown and it received the most necessary upgrades like rims, aftermarket exhaust, aftermarket steering wheel, tinted windows and luxurious (upgraded?) seats that drew my attention to it.