Back in the early 80s Japanese car manufacturers were convinced that the digital dashboard was the way to make a car to look computerized and modern. Digital readouts and meters were to be found in most of the top of the line models, like the Toyota Celica XX, Toyota Soarer, Nissan Leopard. Mitsubishi did the same: they added a digital dashboard to the Mitsubishi Starion GSR: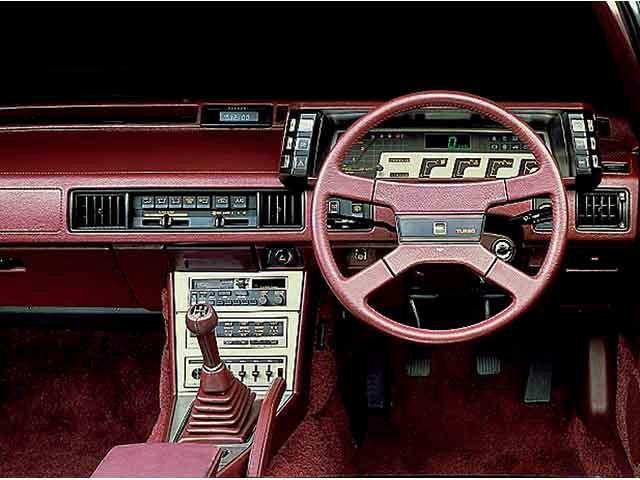 The design of the dashboard is really nice and all readouts are clear in one overview: fuel, water temperature, oil pressure, tachometer and spedometer. Even though not all of them are digital, they are all there.
Now a static image doesn't sell that well so here is a nice video of the dashboard in action:

To be honest: the digital dashboards by Toyota had way more LEDs and brighter colors and they even featured a digital fuel and water temperature readout. However due to the symmetry of the Starion dashboard I like it better!
Direct link to video: 旧車 1982 スタリオン GSRーX Starion TURBO エンジン始動
Photo of the dashboard via: Car Sensor