Just a quick update on the state of my Carina:


Yes I've almost removed the single headlights from my Toyota Carina TA60.
However there is one nasty discovery I made today and it is clear in the photo below: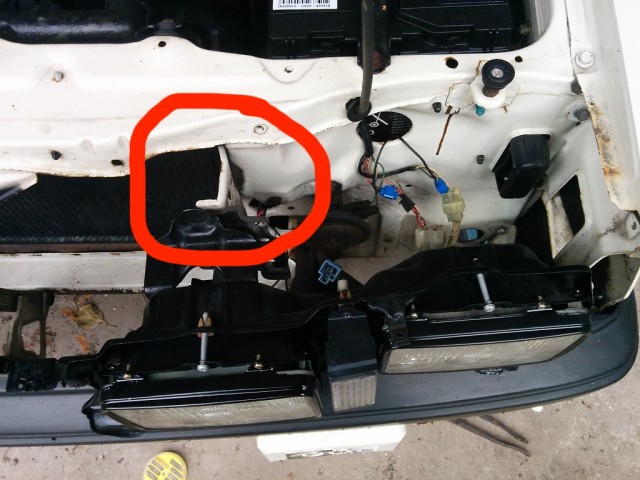 Yes, a big mounting bracket used for mounting the single headlights that is welded to the chassis. I could do two things: hammer it to the side with a big mallet or use an angle-grinder to cut it off.
So the question is: mallet or angle-grinder?