Count the Nissan Skyline R31s at R31House
Count the Nissan Skyline R31s at R31House
Just take a deep breath and count the number of Nissan Skyline R31s in this photo: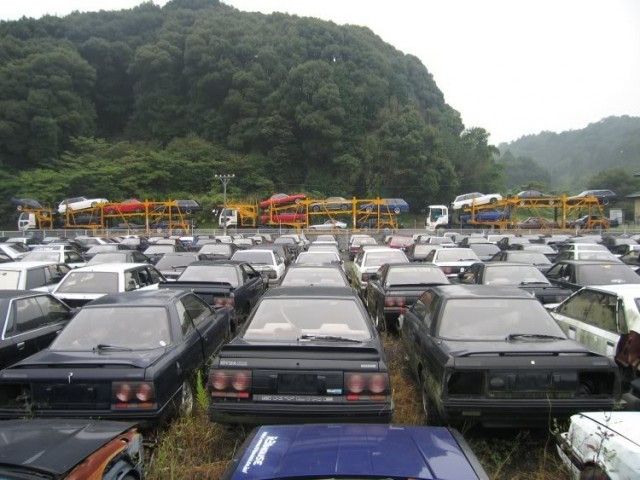 I must admit I stopped counting after the fifth row of Nissan Skyline R31s…
These three photos were taken at the R31 House junkyard.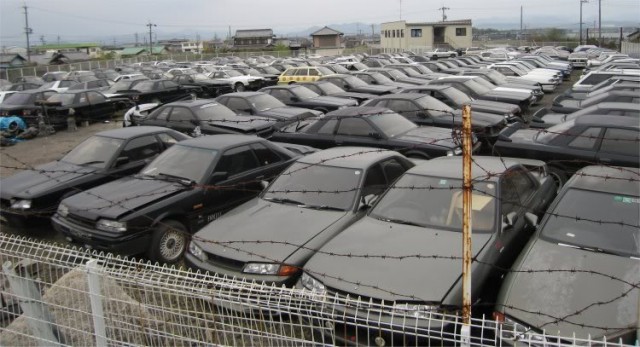 As the name R31 House implies: they do everything with any R31. They generally have everything in stock from the base model till the super rare Tommy Kaira M30 (based upon the Nissan Skyline GTS-R R31) or will work and modify any R31.
As you may already have spotted: they also have a few R32s and R33s parked in their junkyard. I take it almost for granted they have had their RB25 and RB26 hearts ripped out and swapped into yet another R31.
They also organize the annual R31House Wonder Festival on Fuji Speedway where they try to collect as many Nissan Skyline R31s and they enthusiastic owners.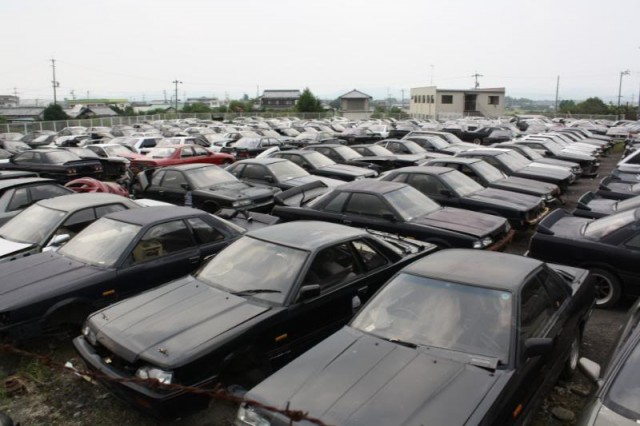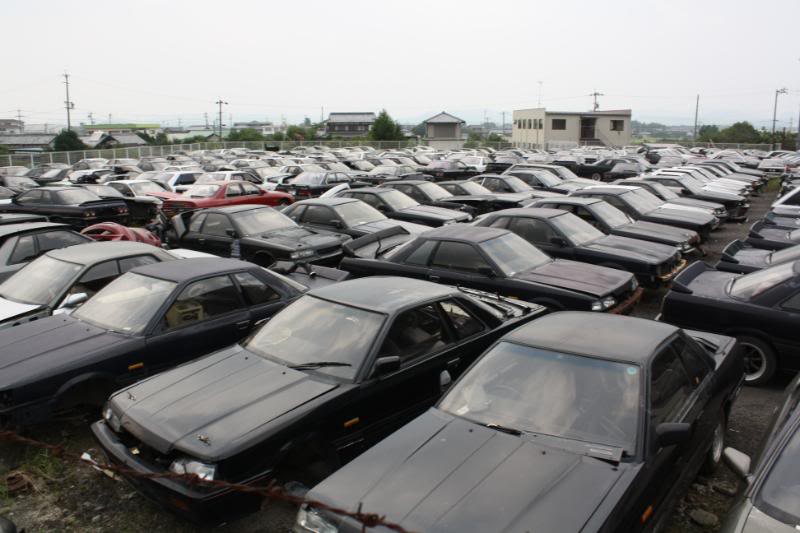 Naturally they need a lot of spare parts, hence the enormous junkyard behind their workshop.
On a sidenote: originally when I composed this post two years ago I planned to include some photos I spotted at GTR.co.uk, but fast forward two years they have disappeared by now.
Origin of the photos: R31 Skyline Club and RA64Freddy