My Carina: Carina AA63 double headlights assembly part 1
My Carina: Carina AA63 double headlights assembly part 1
After being silent on the subject of my Carina for a while I've finally made some more progress: I'm assembling the Carina AA63 double headlights (after stripping and repairing them first):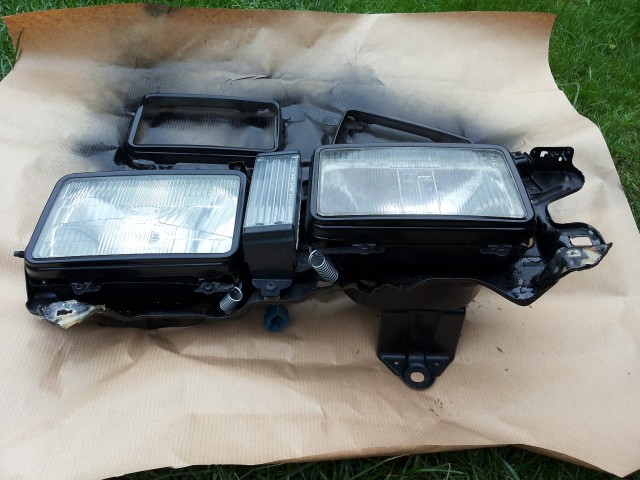 This is only the right side assembly and unfortunately the left side has to wait a bit. And yes I know: it is definitely not the most beautiful glassfibre repair, but it will be hidden behind the grille anyway.
Why? Well it is waiting for the respray of some new old stock headlight surroundings: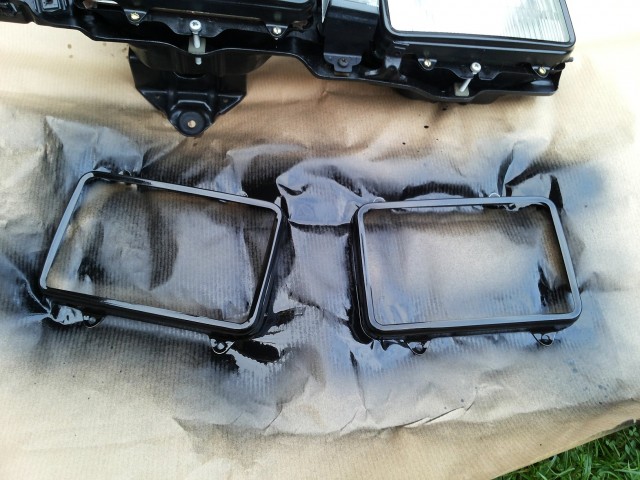 After placing an order for the headlight adjusters (replacement part from a late 80s Land Cruiser) and springs (from an early 80s Lite Ace) at Amayama Trading Co. Ltd I found a new old stock Toyota Corona T120 headlight assembly for sale in our local classfieds.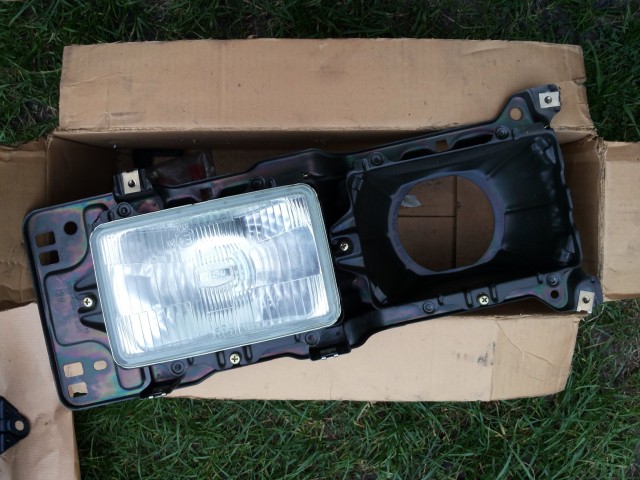 I was very lucky as it features the exact same parts as the Carina assembly so now I'm scavenging the surroundings to replace the lesser ones from the Carina AA63. This means the left side has to wait a few more days.